Riot compensation scheme: more support announced
People whose property or premises were damaged by rioters, or whose stock was stolen or damaged, could be eligible to claim under the Riot (Damages) Act – even if they do not have insurance.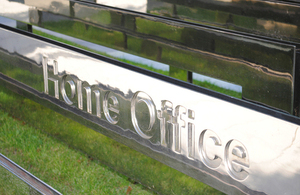 Last week the Prime Minister announced the deadline for applications under the Act would be extended from 14 to 42 days to allow more people to claim.
And now website support has been put in place to help guide people through the process of claiming compensation, as well as a dedicated helpline for people without insurance cover.
Those without insurance can contact call handlers who will be able to help guide applicants through the claims procedure.
Visit Direct Gov
You can find the claim form at Direct Gov. Completed forms should be mailed to PO Box 26948, Glasgow, G2 9DP.
Alternatively, contact the claims bureau on 0845 641 4925 or email riotclaimsnotification@cl-uk.com.
Rebuilding communities
Home Secretary Theresa May said: 'The thugs rioting last week were attacking their own communities with their criminal behaviour.
'The rebuilding process has already begun and the compensation offered to businesses and homeowners will help it continue as communities are rebuilt.'
Get help
If you're a riot victim, the advice is as follows:
if you have insurance, you should check your policy to see if it covers riot damage. If it does, you should contact your insurer directly
if you do not have insurance or it does not cover riot damage, you might be eligible to claim compensation from you local police authority
claims under the Riot (Damages) Act are limited to damage to or loss of buildings or their contents. The Act does not cover vehicles, personal injury or loss of trade
Published 16 August 2011