News story
RHI Consultations Webchat
The Renewable Heat Incentive webchat took place on Thursday 08 November at 1100.   Questions on the Domestic and Non-Domestic consultations…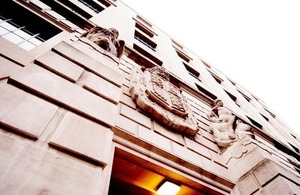 The Renewable Heat Incentive webchat took place on Thursday 08 November at 1100.  
Questions on the Domestic and Non-Domestic consultations were answered by Patrick Allcorn, Head of the Domestic Scheme and Andrej Miller, Non-Domestic Policy lead.
A full replay of the event is available below. We had 170 questions submitted in total, of which the team answered 50+. We will theme the remaining questions and will try to provide answers to them within the week.
Comments and issues raised as part of the webchat will be used to inform our analysis of RHI policy as part of our wider programme of stakeholder engagement during the consultation period.
More detailed, formal responses to the consultations can be submitted online, via email or post. The consultations close on Friday 07 December 2012.
Published 7 November 2012