News story
RFA Argus works with Dutch Navy
The UK and Dutch navies joined forces in the war on drugs when RFA Argus met up with the Netherlands frigate Van Amstel in the Caribbean.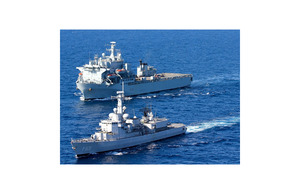 As well as combatting the illegal narcotics trade, the two ships exchanged personnel and helicopters, and took part in a gunnery shoot.
Both ships - the Royal Fleet Auxiliary aviation training/casualty treatment ship Argus, and the Royal Netherlands Navy Karel Doorman Class frigate Van Amstel - are carrying out counter-narcotics sweeps as part of Carib Venture, a Dutch-led operation to detect, distract and disrupt the trafficking of illegal narcotics between the islands of the Caribbean.
The Dutch asked the Argus team to act as spotters for the fall of shot during a gunnery exercise.
The Van Amstel stood off seven miles (11km) from the Argus and fired five high-explosive shells from her three-inch (76mm) gun.
With unnerving accuracy the rounds splashed harmlessly into the sea 1,000 yards [914m] ahead of the Argus, proving a successful exercise and allowing all on board to breathe a sigh of relief," said Surgeon Lieutenant Tim Anderson, Argus' medical officer.
The 'gunnery funnery' was the explosive end to a day sailing in company together.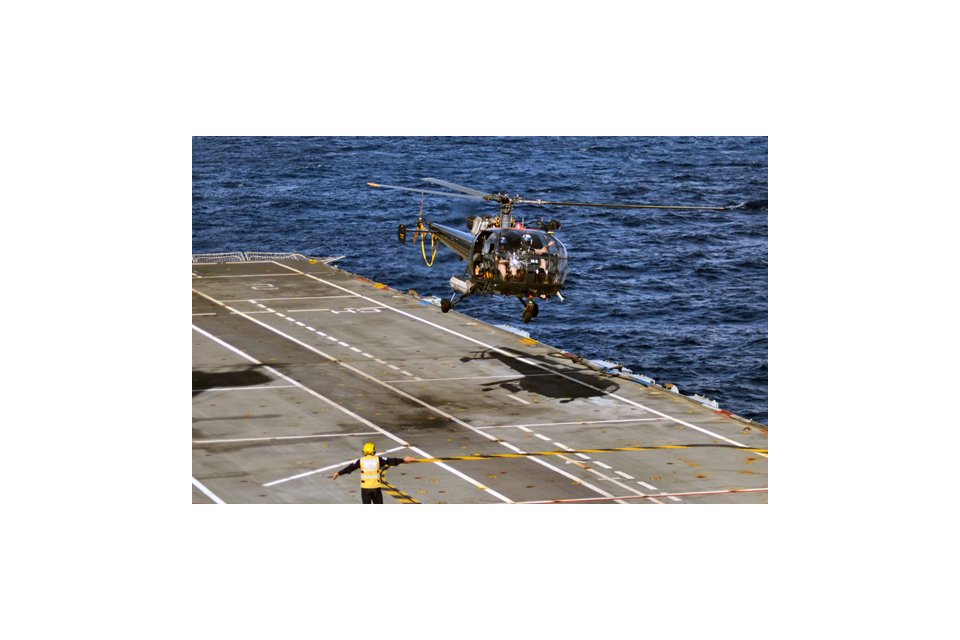 A dozen Argus sailors headed across to the Van Amstel and 12 Dutch headed in the opposite direction to enjoy each other's hospitality.
The 'cross decking' was not just restricted to sailors; Argus' Lynx Mk8 from 228 Flight landed on the Dutch frigate in exchange for their Belgian Navy Alouette, a smaller helicopter which seemed somewhat lost on Argus' large open flight deck.
The link-up also allowed the respective bridge teams to practise their seamanship skills with several complex manoeuvres including high speed, close-quarter passes and replenishment at sea approaches.
Argus is in the final stages of her North Atlantic patrol, which in recent weeks has been focused on the war on drug trafficking and support for British territories in the Caribbean. She is due home in the UK in December.
Published 6 March 2013