Review to examine institutional investment in private rented homes
Housing Minister Grant Shapps has today confirmed that Sir Adrian Montague will lead a review of barriers to investment in rented homes. The…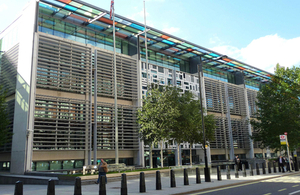 Housing Minister Grant Shapps has today confirmed that Sir Adrian Montague will lead a review of barriers to investment in rented homes.
The Government's Housing Strategy published last month highlighted the range of steps being taken to increase the supply of new homes. 
Sir Adrian's review will examine how best to encourage greater investment in rental properties - helping support the rapid growth of the private rented sector by increasing the supply of affordable homes. Terms of reference can be found here: www.communities.gov.uk/documents/housing/pdf/2057113.pdf
Housing Minister Grant Shapps said:
I'm delighted to announce that Sir Adrian Montague will lead the Private Rented Sector review. The sector has seen several years of strong growth and increasing standards, but in some areas rents have begun to rise faster than wages. Over three million households live in privately rented homes, so it's vital that we take steps to ensure the sector's continuing growth and affordability.

Sir Adrian brings with him a wealth of experience and knowledge of the role of the private sector in boosting infrastructure investment and of housing policy, making him an excellent choice to lead the review.
Sir Adrian said:
I'm honoured to have been chosen to lead the review into the potential for institutional investment in housing. The private rental sector has gone through a period of rapid growth, and it's crucial that the Government does all it can to ensure that demand continues to be met. I aim to help remove barriers to investment, contributing to the continuing health of a sector that millions of people rely on.
Notes to editors
Sir Adrian is the non-executive Chairman of 3i, Michael Page International plc, Anglian Water Group Ltd and CellMark Investments AB of Gothenburg, and a non-executive director of Skanksa AB of Stockholm. 
He was a member of the Housing Finance Group established by the Homes and Communities Agency in the wake of the credit crisis, and also chairs an advisory group reporting to Business Secretary Vince Cable on the establishment of a Green Investment Bank.
Twitter
Keep up to date with the Department by following us on Twitter (external link).
Media enquiries
Visit our newsroom contacts page for media enquiry contact details.
Published 23 December 2011