Press release
Review of Health and Safety Executive launched
As part of the Government's commitment to reform the public sector, all public bodies are now subject to regular reviews.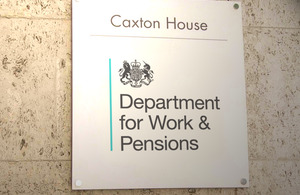 As part of the Government's commitment to reform the public sector, all public bodies are now subject to regular reviews. Today, Minister for Employment Mark Hoban launched a review of the Health and Safety Executive.
Following an initial review in 2010 which resulted in the reform of 500 public bodies, the Government committed to review all the bodies that remained at least every three years to make sure that their functions remain necessary, and are appropriate to be delivered independently of Government.
The review will assess whether there is a continuing need for HSE's functions, as well as whether it is complying with the principles of good governance.
Minister for Employment Mark Hoban said:
In 2010 we acted to close down unnecessary public bodies and ensure that those that remained were fit to deliver public services efficiently and effectively.
Routine reviews, such as the one I am launching today, ensure that bodies such as HSE continue to be fit for purpose, and that they are providing the value for money that the taxpayer expects.
More information
The first stage of the review will identify and examine the key functions of HSE. The review will assess how the functions contribute to the core business of HSE and DWP, and whether these functions are still needed.
If the conclusion is that the functions are still required, the review will then examine whether HSE as currently constituted remains the best way to perform those functions, or if another delivery method might be more appropriate. For a body to remain an NDPB it must satisfy at least one of the Government's three tests:

Does it perform a technical function which needs external expertise?
Do its activities require political impartiality?
Does it need to act independently to establish facts?

The size and profile of HSE means that there will also be an independent 'Challenge Group' overseeing the review – their purpose being to rigorously and robustly challenge its findings.
HSE is an executive non-departmental public body (NDPB) responsible for regulating work-related health and safety in Great Britain in partnership with local authorities. Its mission is 'the prevention of death, injury and ill health to those at work and those affected by work activities'. Ministerial responsibility for HSE rests with the Department for Work and Pensions (DWP).
Press Office
Caxton House
Tothill Street
London
SW1H 9NA
London Press Office (national media and London area enquiries only – not questions about personal claims) 020 3267 5144
Out-of-hours (journalists only) 076 59 108 883
England and Wales (local media enquiries) 029 20 586 then 097 or 098 or 099
Scotland (local media enquiries) 0131 310 1122
Media enquiries for this press release 0203 267 5137
Follow us on Twitter www.twitter.com/dwppressoffice
Published 25 April 2013