Review of Government Direct Communication and COI
The review into government communications and the role of COI has been published today.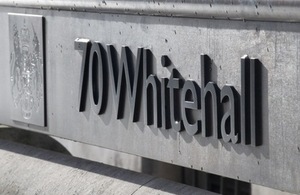 The review into Government Direct Communication and the role of COI, carried out by Matt Tee, Permanent Secretary Government Communication has been published today.
The report calls for a more strategic approach to direct and paid-for communications.
It is proposed that activity will be concentrated in fewer areas of focus and to targeted audiences, so that government communications is more effective and so that the government is not aiming multiple messages at the same audience.
Francis Maude, Minister for the Cabinet Office has welcomed the publication:
I am grateful to Matt for the work that has gone into this report. I will discuss the recommendations with ministerial colleagues and the government will publish a full response in due course.
Read more: Government Direct Communications and the role of COI
Published 18 March 2011