News story
Review announced on social work education
The government has announced an independent review on the education of social workers.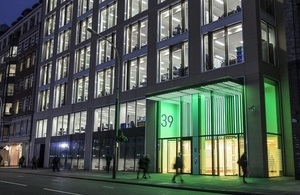 Care and Support Minister Norman Lamb has asked Professor David Croisdale-Appleby OBE, independent Chair of Skills for Care, to undertake a review of social work education.
Norman Lamb said:
I want to be reassured that social work education produces high quality practitioners and that the government's £100m investment is producing the high quality social workers that our society deserves and needs.
The government invests money in social work education via the bursary and practice placement funding.
The review will include looking at the case for a generic qualifying course and the scope for increased specialisation within the degree.
Further details of the review will be announced shortly.
Published 24 April 2013