Government response
Response to publication of House Price Index
Housing Minister Kris Hopkins responds to today's (15 April 2014) House Price Index by the Office for National Statistics.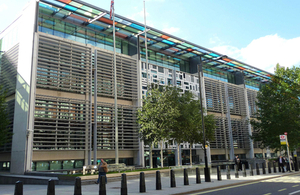 This government is committed to delivering long-term economic stability and growth – the last administration oversaw a housing boom and bust and this government has been picking up the pieces. Mortgage lending activity in the housing market remains below the historic average and relative to earnings, median house prices across England are around the same level they were in 2005.

We have a series of initiatives to boost housing supply, including the provision of affordable housing and to support a healthy private rented sector. Our long-term economic plan and efforts to cut the record deficit we inherited mean interest rates remain at a record low making home ownership more affordable.

And through schemes like Help to Buy we're helping people get on the property ladder with a fraction of the deposit they would normally require, with leading developers pledging to build more as a direct result of this increased demand.
Published 15 April 2014