Response to police numbers speculation
In answer to speculation about the impact of budget cuts on police numbers, Nick Herbert has reiterated the government's desire to 'protect the front line'.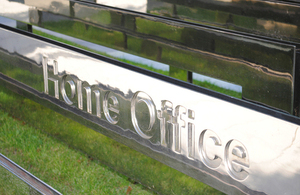 Research from Police Review uses public spending projections from the Institute for Fiscal Studies to speculate on how many full-time police officer, civilian staff and community support officer posts could go by 2015.
Speaking to BBC Breakfast this morning, Mr Herbert emphasised that the police, like all public services, must share the burden of reducing the public deficit. 'We've said that we can't guarantee the numbers but what we will do is everything possible in terms of giving the police the flexibilities of driving the costs out and asking them to drive cost out, working more efficiently, using the resource better.'
Different environment
The police minister said that public services are operating in a 'different environment' now. 'The money is not flowing in, we are going to have to make savings,' he explained.
'Police, like any other organisation, can find the savings if they really want to and look harder. That is what we are going to have to do and we have to try and protect the front line.'
The Home Office has already contributed £358m in 2010-11 to the £6bn in-year cross-government savings announced by the Chancellor in May.
Levels of cuts to the Home Office budget - which will determine the future of police funding - will be decided by the Spending Review.
The Home Secretary has been asked, like all secretaries of state, to model scenarios based on different levels of cuts.

Published 15 July 2010