Response to National Audit Office report on FireControl Centre
The Department responds to a new report from the National Audit Office evaluating the programme to establish nine regional fire control centres…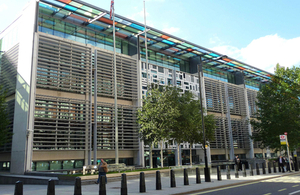 The Department responds to a new report from the National Audit Office evaluating the programme to establish nine regional fire control centres as part of the FiReControl project.
A spokesman for the Department said:
We accept the findings of the NAO report and acknowledge that the FiReControl project had serious failings rooted in its 2004 initiation and subsequent execution. However, we welcome the NAO's acknowledgement that from early 2009 the Department took a firm grip on the project and we have already taken significant steps to improve its project procurement, management and scrutiny skills and processes.

We will consider the recommendations carefully and identify where we can strengthen procedures further. The appointment of a Chief Fire and Rescue Adviser from the sector in 2007 strengthened professional input to fire and rescue policy and are now working with the fire and rescue sector to deliver a new strategy for national resilience built on local solutions. Funding has been set aside so that this can be achieved.
Published 30 June 2011