Press release
Response to government child poverty statement
Alan Milburn responds to Iain Duncan Smith's child poverty statement.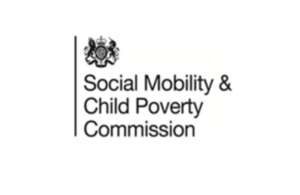 Commenting on Iain Duncan Smith's statement on changing the child poverty measures, The Rt Hon Alan Milburn, Chair of the Child Poverty and Social Mobility Commission said:
It has long been obvious that the existing child poverty targets are not going to be met. In fact they will be missed by a country mile. The commission has argued in the past that a more rounded way of measuring poverty - taking greater account of causal risk factors - is sensible. The life chances of children, the poorest especially, depend on many things including good parenting, childcare, education and employment. For that reason we welcome the new legal duties on worklessness and educational attainment. It is not credible, however, to try to improve the life chances of the poor without acknowledging the most obvious symptom of poverty, lack of money. Unless the government sets out a clear target for improving the life chances of the poorest families, its agenda for healing social division in our country will lack both ambition and credibility.

Abolishing the legal targets doesn't make the issue of child poverty go away. It remains a deep scar in the fabric of our nation. The key issue is less how child poverty is measured and more how it is tackled. Far more needs to be done to make sure that the poorest families share in the proceeds of economic growth. When 2 in 3 poor children are nowadays in families where someone is in work, the priority has to be to tackle in-work poverty. That's why we look to the government to champion the living wage and to ensure that welfare cuts do not fall exclusively on the working poor. The risk is otherwise that child poverty - regardless of how it is measured - will go on rising, not falling.

We welcome the government's commitment to continued independent scrutiny of progress in relation to social mobility, life chances and poverty. Ultimately, it is a matter for Parliament to determine the basis on which the commission operates, but in the meantime the Social Mobility and Child Poverty Commission will continue to function on its present basis. We will publish our annual 'State of the Nation' report in the autumn as usual.
Published 1 July 2015