Government response
Response to claims about enterprise zones
Local Growth Minister Kris Hopkins responds to comments in the media about enterprise zones.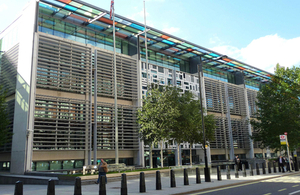 Enterprise Zones are about delivering long term, sustainable growth.
Since they opened for business in April 2012 they have laid down the foundations of their success, attracting 212 businesses and international investment, securing half a billion pounds of private sector investment and creating nearly 5,000 jobs. The government is investing £200 million to build the infrastructure needed to turn shovel ready sites into job ready sites and help the zones realise their potential.
Local Growth Minister Kris Hopkins said:
This government is taking the difficult decisions needed to tackle the deficit inherited from the previous government, and thanks to our long-term economic plan, we're now seeing the UK economy growing faster than any of our competitors.

We are investing billions through our growth programmes, supporting thousands of local businesses, securing billions in private sector investment, boosting skills and creating tens of thousands of much needed local jobs.

And we are now reaping the rewards, with the latest GDP figures showing the economy is back on track, with the deficit falling and unemployment at its lowest for more than 3 years.
The government is working closely with all 24 zones to help them accelerate delivery so they realise their growth potential based on market conditions. the government remains confident that they will achieve significant growth and create jobs as the economy continues to improve and new investment creates more development opportunities.
For example:
Manchester Airport City –Chinese investors signed a £650m deal in October to create 16,000 jobs over 12 years, followed by DHL announcing plans last month for their new £100m international logistics hub.
London – a £1billion deal with Advanced Business Park to transform Royal Albert Dock, providing 20,000 jobs over 25 years.
Visit the enterprise zones website to find out more.
Published 27 December 2013