Response to child detention ruling
High Court rules that Government's policy on child detention for immigration purposes is not unlawful, but was wrongly applied in two cases.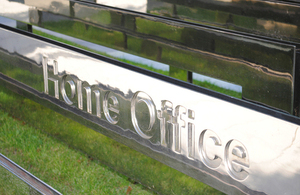 Reetha Suppiah, 37, and Sakinat Bello, 25, were detained in Yarl's Wood immigration removal centre with their children after their claims for asylum were rejected by the UK Border Agency.
Hearing their cases in the High Court in London, Mr Justice Wyn Williams ruled the policy of child detention itself was not unlawful, but in these instances had been applied in an unlawful way.
Family unit now closed
The two families were detained prior to the coalition government's decision to close the family unit at Yarl's Wood.
This forms part of its commitment to end the detention of children, announced in December.
UK Border Agency statement
David Wood strategic director for criminality and detention said: 'In December the government announced the immediate closure of Yarl's Wood to children.
'The government said it would end the detention of children for immigration purposes and that's been done.
 
'However, we are disappointed by the High Court's findings in relation to two specific cases but will not be seeking permission to appeal at this stage. 
'We will study the judgement carefully to ensure that we learn any lessons that it can provide.
 
'We are pleased that the court has concluded that the relevant policy in relation to the detention of children and families at the time of this detention was lawful.'
Published 11 January 2011