Response to BBC investigation into 'legal highs'
Crime prevention minister James Brokenshire said the internet has presented a 'new challenge' in the fight against drugs, but that work is already underway to tackle the problem.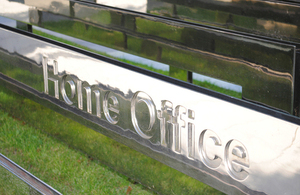 Speaking to the BBC in response to its investigation into the online mephedrone trade, the Home Office minister said that legislation is being changed to deal with the influx of potentially harmful new substances being sold online.
'I think there has been a change in the way in which some drugs are being supplied and clearly the advent of the internet has been a new challenge for government and for law enforcement,' he said.
'We take the issue of internet crime, including the advertising and sale of prohibited drugs, very seriously. The Serious Organised Crime Agency is actively developing approaches to identify websites at home and abroad and to take action at an international level to close these down.'
Since mephedrone was banned earlier this year the UK Border Agency has seized more 115 kilos of suspected mephedrone.
Temporary ban 
The Home Secretary announced recently that the government wants to introduce legislation to be able to temporarily ban suspicious substances, giving scientists time to consider evidence.
Mr Brokenshire said the temporary ban would give the Advisory Council on the Misuse of Drugs (ACMD) time to prepare 'more long-term advice on how those drugs should then be dealt with.'
'We're under no illusions as to the dangers of legal highs - the challenges of legal highs - that's why we're seeking to act quickly,' he said.
Published 19 July 2010