Government response
Response to a Daily Mail report that weekly rubbish collections will need to be scrapped to meet EU regulations
Department rebuts suggestions that councils will be required to make householders separate rubbish into 5 separate bins.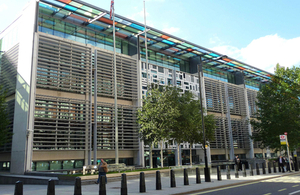 Local Government Minister Brandon Lewis said in a letter to the Daily Mail, on 20 August 2013:
Contrary to your report (Daily Mail, 17 August 2013), it is not the case that weekly rubbish collections will need to be scrapped to meet European Union regulations.

In March, the government won a High Court case, confirming that councils can continue to provide 'comingled collections'. Councils are not required by any diktat to make householders separate rubbish into 5 separate bins.

Nor is it the case, as suggested in the report, that the government has dropped its support for weekly rubbish collections. As the Daily Mail highlighted on 21 November, our £250 million Weekly Collections Support Scheme has safeguarded the weekly collections for 6 million households, and we are supporting innovation in weekly schemes, from better recycling technology to rewards for going green.

We are also reining in the town hall bin bullies. This government has scrapped the last administration's plans for bin taxes, is stopping unfair bin fines and we are working to improve the frequency and quality of rubbish and recycling collections.
Published 27 August 2013