Resources available for Self Care Week 2012
Resources are now available for Self Care Week 2012, to help NHS, social care and voluntary sector organisations run local initiatives. [](…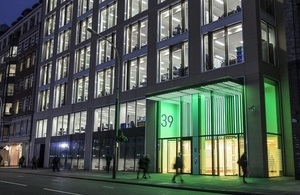 Resources are now available for Self Care Week 2012, to help NHS, social care and voluntary sector organisations run local initiatives.

This year, Self Care Week will run from 12-18 November. Self Care Week is an annual national awareness week that focuses on embedding support for self care across communities, families and generations.
This year's theme is 'Self Care for Life - growing older healthily', which builds on the European Active and Healthy Ageing initiative on improving the health knowledge of patients and the public as they get older. For Self Care Week 2012, we are extending this approach through all the life stages - from pre-birth to older years - to ensure healthy and happy living at every age.
Once again, Self Care Week is being run in partnership with the Self Care Forum, which is the leading UK organisation committed to embedding self care into everyday life and whose members include GPs, nurses, pharmacists and NHS managers, as well as the Department of Health.
A communications pack and other resources, including a new patient leaflet on how telehealth and telecare can support people to manage their condition better, can be downloaded from the Self Care Week 2012 resources page on the Self Care Forum's website.
Updated on 1 November 2012 to add new resource.
Published 19 October 2012