News story
Reservists in London
Hundreds of Armed Forces reservists amassed on Horse Guards Parade on Saturday, 26 October, to show the public the benefits of signing up.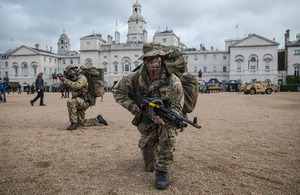 Soldiers, sailors and airmen from 17 different London-based units came together in central London to showcase some of the 6,000 jobs on offer across several hundred different roles in the reserves; from mechanics to veterinary technicians and fitness instructors.
Members of the public had the chance to speak to reservist members of the 3 armed services and to see some of the latest kit and equipment in use, including Warrior, Jackal, Mastiff, Husky and Cougar armoured vehicles and the Armed Forces' new Glock sidearm.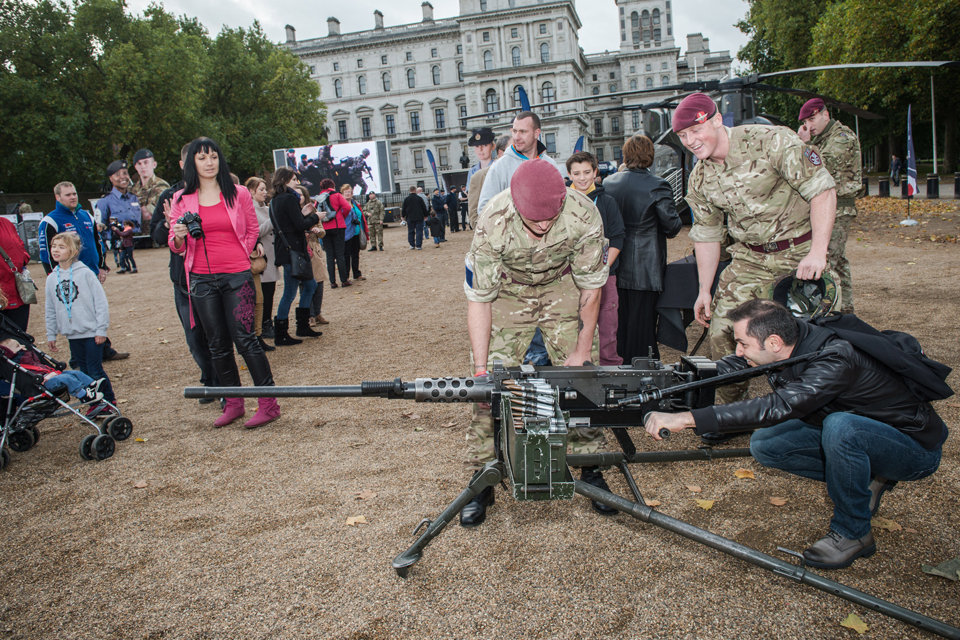 The event was part of a wider recruitment campaign which aims to encourage new recruits to the Army Reserve.
Speaking from Horse Guards Parade, Defence Secretary Philip Hammond said:
This recruitment event shows the sheer diversity of our reserves and the huge number of exciting opportunities there are for anyone interested in signing up.

We are completely revitalising our reserve forces, growing their trained strength with fresh incentives, better pay and more opportunities for working and training alongside regulars. This exhibition highlights just how many fantastic opportunities there are for anyone looking for a rewarding, challenging and exciting second career.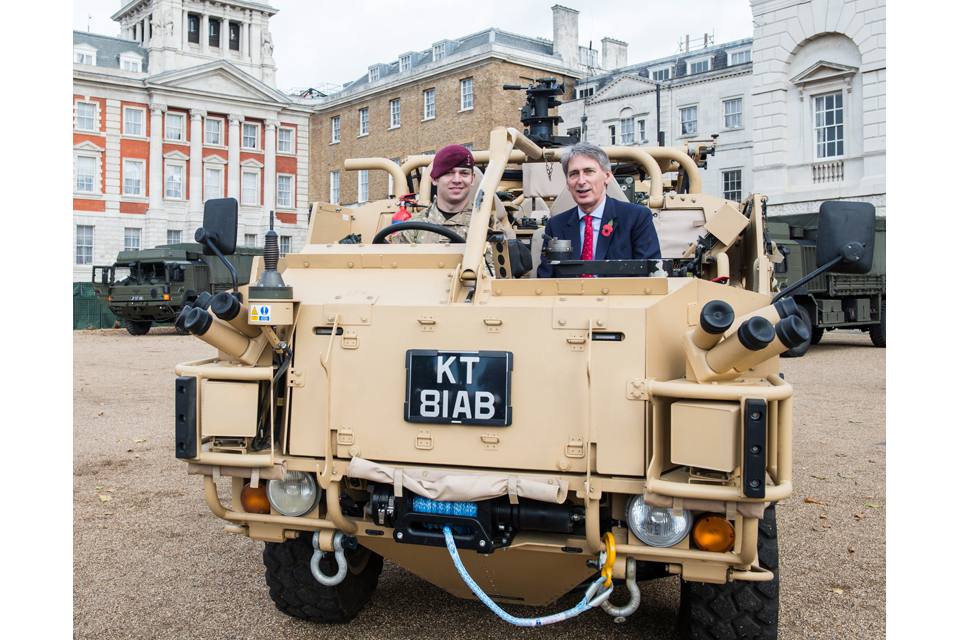 Deputy Commander Land Forces, Major General Ranald Munro, said:
Joining the reserves is an exciting opportunity for anyone looking to do something extra with their time and benefit from a rewarding experience outside of normal working hours. This event aims to showcase the broad range of jobs and world class training and development prospects available to anyone who is interested in joining or who thinks they know someone who would want to find out more.

No matter what your skills or background are, the reserve forces have something to offer you, they're much more beyond military skills. It can take you abroad, equip you with new skills, give you invaluable experience and develop strengths you didn't know you had.
The Ministry of Defence is growing the total strength of the reserves to around 44,450 across all 3 services by 2020, of which 35,000 will be fully trained (with a trained strength of 30,000 in the Army alone). It is also investing an additional £1.8 billion over 10 years to boost the reserves with better training, new vehicles and radios, and uniforms consistent with those of the regular forces.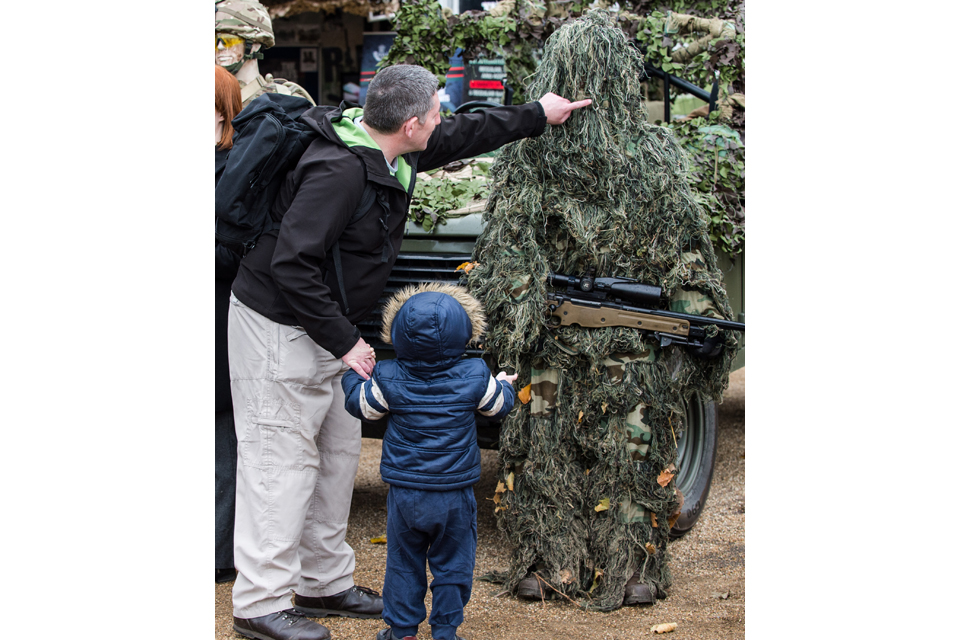 Upcoming events
Events are happening around the country on the following Saturdays from 10am to 4pm:
2 November: Reading - The Oracle Shopping Centre
9 November: Watford - Charter Place Shopping Centre
16 November: Cardiff - Cardiff Castle
23 November: Liverpool - Paradise Place, Liverpool ONE Shopping Centre
The UK reserve forces play a vital part in our nation's defence. Find out how you can get involved and what is on offer for reserves.
Published 25 October 2013
Last updated 28 October 2013
+ show all updates
Updated with quotes and photography from the event. Changed to past tense and removed reference to the parachute drop, which was cancelled due to unfavourable weather conditions.
First published.