Research shows perceptions of employment law do not reflect reality
Study finds that businesses that view employment law as burdensome often did so because of a lack of understanding of the law.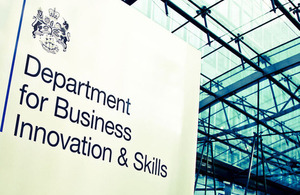 Business perceptions of employment legislation is at odds with the actual impact of legislation according to a new government commissioned study published today by Employment Relations Minister Jo Swinson.
The Employer Perceptions and Impact of Employment Regulation study found that businesses that view employment law as burdensome often did so because of a lack of understanding of the law. Dismissal processes in particular were seen as stressful and costly with some employers going beyond legal requirements in the mistaken belief that such action was necessary.
Employment Relations Minister Jo Swinson said,
The UK has one of the most lightly regulated and flexible employment systems in the world. What this study shows is that we need to work with employers to help them better understand their rights and responsibilities leaving them free to focus on growing their business.
Through the government's Employment Law Review we are reviewing existing legislation with the aim of providing clarity and certainty for business to give them the confidence to manage their workforce effectively.
We are addressing business and employee concerns about the dismissal process through encouraging a greater use of settlement agreements and are working closely with Acas to get the rules and procedures for Early Conciliation right. We are also making changes to employment tribunals to make them simpler, cheaper and quicker to use.
Central to our efforts is the promotion of the benefits of good communication, better management and the early resolution of workplace problems as this can lead to the best outcomes for everyone.
Other report findings showed:
when recruiting staff, employers said their main focus was finding the best candidate with the desired education, experience and skills. Equality legislation, recruiting migrant workers and the Agency Workers Directive were all raised by employers as impacting recruitment practices;
employers who maintain formal working practices are more confident about compliance and do not see employment regulation as burdensome. Employers who work informally and only react to when a problem comes up are worried about litigation and compliance;
micro, small and medium sized businesses who had little internal HR expertise saw employment regulation as complex and inaccessible to people who lacked a background in law or HR; and
medium and large businesses were proactive in learning about legislation and keeping up to date with changes and use sources such as Direct.gov and Acas. Smaller businesses are more reactive and only sought information if a problem arose and say the media is their main source information about changes to legislation.
Notes to editors:
1.A copy of the report can be found at https://www.gov.uk/government/publications/a-research-paper-on-employer-perceptions-and-the-impact-of-employment-regulation
2.Forty businesses of varying sizes were interviewed between 16 April and 12 August 2012. The research was commissioned from market research firm TNS-BMRB and Kingston University.
3.The government is taking a number of steps to improve existing employment law. These include:
Extending the unfair dismissal qualification period for the right to claim unfair dismissal from one to two years;
the introduction of a 12 month pay cap on the compensatory award for unfair dismissal;
making Acas Early Conciliation (EC) a key part of the conciliation process meaning that all claims relating to alleged infringements of individual employment rights would go to Acas rather than the tribunal service; and
taking steps to reform TUPE and the government is currently consulting on proposals to reduce burden whilst still protecting fairness to employees.
4.The Coalition government started a systematic review of employment law in 2010. This Employment Law Review is now half way through its work and aims to provide clarity, certainty and give businesses the confidence to manage their workforce effectively. The Review sits alongside the Employment Law-related Red Tape Challenge to reduce regulatory burdens on business.
5.The government's economic policy objective is to achieve 'strong, sustainable and balanced growth that is more evenly shared across the country and between industries'. It set four ambitions in the 'Plan for Growth' (PDF 1.7MB), published at Budget 2011:
to create the most competitive tax system in the G20
to make the UK the best place in Europe to start, finance and grow a business
to encourage investment and exports as a route to a more balanced economy
to create a more educated workforce that is the most flexible in Europe.
Work is underway across government to achieve these ambitions, including progress on more than 250 measures as part of the Growth Review. Developing an Industrial Strategy gives new impetus to this work by providing businesses, investors and the public with more clarity about the long-term direction in which the government wants the economy to travel.
Published 7 March 2013