Research on creative industries financing
Study shows variations in how successful finance applications are across  creative industries sectors.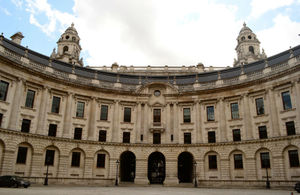 The findings of an independent study into creative industry businesses accessing finance have been published today.
The research, which was jointly commissioned by DCMS and the Department for Business Innovation & Skills (BIS), reveals variations in access to finance across different creative industry sub-sectors, with some sectors more likely to have their finance applications rejected by finance providers compared to other businesses with similar risk profiles.
The research which pulls together statistical analysis of existing surveys with recent interviews with SMEs and finance providers was carried out by Dr Stuart Fraser of Warwick Business School and the qualitative fieldwork was undertaken by IFF Research. 
Many of the conclusions of the research will form the basis of further focused investigation and discussion by the Creative Industries Council (CIC), a joint forum between the Creative Industries and Government. DCMS and BIS are currently developing a Creative Industry Funding Guide.
Further information
Published 19 August 2011