Government response
Rescare's campaign on funding for social care services
Government response to Rescare's campaign about funding for residential care services.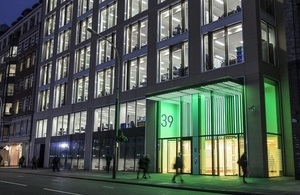 The government wants people with disabilities to live as independently as possible, and it wants to ensure that they get the care that they need while providing them with control over their lives and support tailored to their personal needs. In particular, ministers want people with learning disabilities, and the families who care for them, to have greater choice and control over their care, and the ability to contribute to the decisions that affect their lives, including where and with whom they live. Rescare undertook a campaign on social care services in intentional village communities asking for the for a change to government policy.
The Department of Health is aware that many people are happy and feel safe in intentional communities, and it would fully support these communities when they offer choices and good quality care. However, it is for councils, after carrying out person-centred planning and identifying the appropriate housing options, to decide what resources to allocate for adult care services, as they are best placed to understand the needs of their local communities.
In addition, the department is unable to comment on the decisions of individual care providers. Where residential care provision is independently operated, the decision to reconfigure services is a matter for the owners. However, local councils should be able to comment on future care provision for residents in their areas.
Ministers have stated that councils should develop a wide range of housing options in their areas so that people with learning disabilities and their families have a real choice available to them. Over time, this is likely to mean fewer residential care places and an increase in supported living options as people take up the new choices available to them.
When considering changes to residential care provided directly by them, local authorities must take into account the welfare and wishes of residents and staff of the relevant residential homes, and the needs and wishes of their local populations.
Published 14 February 2014