Reports of HMS Astute grounded
Various media outlets have reported that HMS Astute appears to have grounded off the Isle of Skye.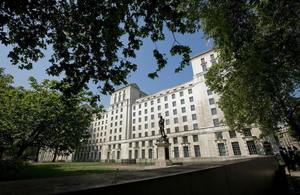 We are aware of an incident involving one of our submarines off the Isle of Skye. This is not a nuclear incident. We are responding to the incident and can confirm that there are no injuries to personnel and the submarine remains watertight. There is no indication of any environmental impact.
Published 22 October 2010