Report shows true extent of UK fraud
Fraudsters are costing the UK an estimated £73 billion a year, the National Fraud Authority (NFA) announced today.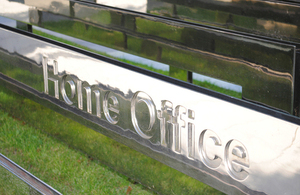 The third Annual Fraud Indicator (AFI) provides the best estimate of the cost of fraud to the UK economy.
Often thought of as a 'victimless' crime, the report shows the true extent to which fraud touches all sectors of society - from big business to the most vulnerable individuals.
The latest estimate includes new sources of previously undetected fraud. The report shows how the NFA and its partners uncovered losses which were previously hidden, helping organisations to actively prevent this type of crime in the future.
For the first time a bespoke survey was issued to businesses to gain a more accurate picture of the extent of private sector fraud.
Nature of the threat
Minister for Crime and Security James Brokenshire said: 'For too long fraud has almost been seen as a victimless crime. It isn't - it is used by serious criminals to fund anything from human trafficking to drug dealing and too often victims are some of the most vulnerable members of our community.
'Today's report helps us understand the scale and nature of the threat, including a £20 billion cost to the public sector. Ripping off the taxpayer will simply not be tolerated. The government's strategy to reduce fraud is already producing results - this includes Fighting Fraud Together which allows us to better target, prosecute and prevent fraud.
'Fraud by organised crime groups is estimated to cost at least £10 billion. The new Economic Crime Command in the National Crime Agency will provide a more effective and co-ordinated response to deal with fraudsters and other serious criminals.'
Action Fraud, run by the NFA, is the national fraud reporting centre for victims and potential victims of fraud and financially motivated internet crime. For more information visit www.actionfraud.police.uk
Published 29 March 2012