Report says frontline policing is being protected
The frontline of policing is being protected and service to the public maintained – an independent report concluded today.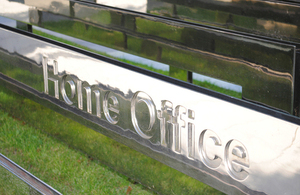 HM Inspectorate of Constabulary (HMIC) found forces had risen to the challenge of decreasing spending while still cutting crime and improving public satisfaction.
Their Policing in Austerity report showed two thirds of forces aimed to recruit new officers and police staff over the next four years and that the frontline was being 'protected, although not preserved'.
Policing Minister Nick Herbert said: 'This report makes it clear that the frontline of policing is being protected overall and that the service to the public has largely been maintained.
'The proportion of officers on the front line is increasing, the number of neighbourhood officers has gone up, crime is down, victim satisfaction is improving and the response to emergency calls is being maintained.
'While there are particular challenges in three forces, we know that the vast majority are rising to the challenge of reducing budgets while protecting service to the public.'
The number of neighbourhood officers and PCSOs has risen by 2,300 over the past two years, thanks in part to forces moving officers out of back office roles.
Forces also plan to recruit around 2,000 new officers each year, along with 9,000 extra special constables.
HMIC's report, published on Monday, concluded there was no evidence of a link between officer numbers and total recorded crime. Latest figures show crime fell by three per cent between 2010 and 2011. 
Published 2 July 2012