World news story
Report highlights UK exports growth in Korea
A report produced by the British Embassy in Korea shows significant growth in UK exports to the country in 2012.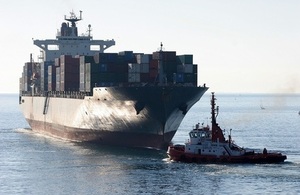 The report produced by the economics team of the British Embassy in Seoul revealed that UK exports to Korea grew significantly in 2012 as Korea establishes its position as one of the fastest growing markets for UK exports.
Figures show significant growth
The UK's total export of goods and services to Korea rose by 57% to £6.4 billion. Other highlights include:
export of goods increased 82% to £4.9 billion
export of services grew 5% to £1.5 billion
Korea was the 5th largest destination for UK goods and services exports in Asia
the UK is Korea's 2nd largest trading partner among EU countries and 9th largest overall - excluding transport hubs in Hong Kong and Singapore.
Opportunities for UK business
Given the importance of the Korean market to the UK, the UK Trade & Investment (UKTI) team in Seoul recently delivered a UK-wide trade push through an Opportunity Korea roadshow highlighting the opportunities available to UK companies in Korea.
There are opportunities available for UK companies in all industries and companies are encouraged to contact the UKTI Team in Korea for advice and information about the services that are available.
Andrew Dalgleish, Director of UKTI Seoul and Deputy Head of Mission at the British Embassy said:
The EU-Korea FTA has given a real boost to our bilateral trade relationship and is unlocking a wealth of opportunities for British business. This report brings to life the success of British companies in this increasingly important market. In this 130th year of diplomatic relations, we want to see even stronger and more diverse trade ties. I encourage UK firms to get in touch with our team and learn more about the potential for them here in Korea.
The full export report is available here
Department for International Trade South Korea
British Embassy Seoul
Sejong-daero 19-gil, 24
Jung-gu Seoul
04519
South Korea
Published 4 October 2013