Report calls for one million self employed to be exempt from health and safety law
The Government has announced plans to begin a major cut back of health and safety red tape as early as January.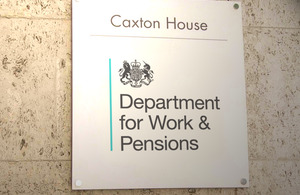 The Government has announced plans to begin a major cut back of health and safety red tape as early as January. It will begin an immediate consultation on the abolition of large numbers of health and safety regulations and intents to have removed the first rules from the statute book within a few months.
It will also establish from 1 January a new challenge panel which will allow businesses to get the decisions of health and safety inspectors overturned immediately if they have got it wrong.
The move follows today's publication of the Lofstedt Review into health and safety legislation, commissioned by the Employment Minister in March.
It recommends that health and safety law should not apply to self-employed people whose work activity poses no potential risk of harm to others. The changes if implemented would benefit around a million self-employed people.
Professor Ragnar E Lofstedt set out his recommendations in the report "Reclaiming health and safety for all: An independent review of health and safety legislation". Today the Government has accepted his recommendations.
Health and safety regulations will be reduced by a third rising to over a half over the next 3 years, through combining, simplifying and reducing the approximately 200 existing regulations. The role of the Health and Safety Executive in relation to local authorities will be significantly strengthened. And the report makes recommendations to ensure that employers are not held responsible for damages when they have done all they can to manage risks.
With fifty per cent of health and safety regulation coming from Europe the Professor will present his findings, along with the Minister, in Brussels this week to promote a more proportionate, risk-based approach.
Minister for Employment Chris Grayling said:
From the beginning we said getting the regulation of health and safety right is important to everyone. By accepting the recommendations of Professor Lofstedt we are putting common sense back at the heart of health and safety. Our reforms will root out needless bureaucracy and be a significant boost to the million self employed people who will be moved out of health and safety regulation altogether.

We will also ensure our reforms put an emphasis on personal responsibility. It cannot be right that employers are responsible for damages when they have done all they can to manage the risk. Fundamentally we will ensure the health and safety system is fit for purpose through streamlining the maze of regulations and ensuring consistency across the board.
Professor Lofstedt said:
When the Minister invited me to conduct this review I was determined that it should be science-based, evidence-based and risk-based. My guiding principle is that regulation should also be founded on robust evidence and an assessment of the real risks. All the discussions I had and the evidence I have received over the past few months have served to reinforce this view.
Notes to Editors:
The report is published at http://www.dwp.gov.uk/policy/health-and-safety/#review
Professor Ragnar E Lofstedt is Professor of Risk Management and    the Director of King's Centre for Risk Management, King's College London. He is an adjunct Professor at the Harvard Center for Risk Analysis, Harvard School of Public Health and Adjunct Professor at the Department of Engineering and Public Policy, Carnegie Mellon University. He is also a Visiting Professor at the Centre or Public Sector Research, Gothenburg University, Sweden.
Published 28 November 2011