Renewables bring £2.5bn boost to economy
29 December 2011 The Rt Hon Chris Huhne MP today revealed more evidence of the economic benefits of renewable energy as he reaffirmed the coalition…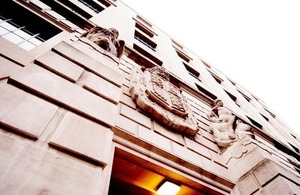 29 December 2011
The Rt Hon Chris Huhne MP today revealed more evidence of the economic benefits of renewable energy as he reaffirmed the coalition's commitment to meeting EU renewable energy targets. This came as the UK published an update on progress to source 15% of all energy from renewable sources by 2020.
Latest research from DECC shows that so far this financial year, companies have announced plans for almost £2.5billion worth of investment in renewable energy projects in the UK, with the potential to create almost 12,000 jobs across the country.
A separate report to the European Commission on renewable energy progress that showed that the UK:
Achieved a 27% increase in renewable energy consumption from 42.6TWh in 2008 to 54TWh in 2010 - representing 3.3% of total energy consumed.
Increased wind generation by 46% from 7TWh in 2008 to 10.2TWh in 2010, and in 2010 achieved 5GW of offshore and onshore wind capacity; and
Saw a threefold increase in the use of biofuels in transport from 1% of total road transport fuel supply in 2007/8 to 3.33% in 2010.
The Rt Hon Chris Huhne MP, Energy Secretary, said:
"Renewable energy is not just helping us increase our energy security and reduce our emissions. It is supporting jobs and growth across the country, and giving traditional industrial heartlands the opportunity to thrive again.
"Our renewable target is less demanding than other EU member states, but the effect is bringing real jobs and investment.
"I do not want the UK to be left behind by turning our back on the green economy. The agreement to negotiate a global deal secured at Durban has reinforced major nations' commitment to cutting carbon. We cannot afford to stand alone while the world wises up."
---
Notes for editors:
There is an EU-wide target to source 20% of energy from renewable sources across the European Union by 2020. The UK's share is to generate 15% and the Government published a Renewable Energy Roadmap in July 2011, setting out plans to meet it.
Published 29 December 2011