Regulatory action taken over finances at Musgrove Park Hospital
The health sector regulator Monitor is taking action on behalf of patients at Taunton and Somerset NHS Foundation Trust over its finances.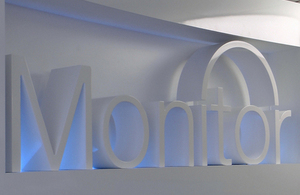 Following its investigation into the trust's finances, Monitor has reasonable grounds to suspect the trust is in breach of its licence to provide NHS services.
The trust predicts that it will lose £8.3 million this financial year. Whilst its recovery plan aims to reduce the deficit, the trust believes there is a risk it may get worse. It currently lacks robust plans to tackle the deterioration.
The regulator has asked the trust to put into action both short and long term measures to recover its finances and ensure they remain sustainable. It has asked the trust to appoint a turnaround director who will support and challenge the trust as it makes the required improvements.
Paul Streat, Regional Director at Monitor, said:
We're concerned that the trust is losing money and hasn't yet developed the right plans to tackle its financial problems. These problems are fairly recent. We are stepping in early to ensure that the trust can quickly get its finances back on track.

The trust will also be appointing a turnaround director who will use their expertise to help the trust board make the improvements needed. We are confident that with this support it can recover its finances and continue to provide quality care to patients in Somerset.
The regulator will closely monitor the trust's progress against its financial recovery plan, and will take further action if necessary for patients.
Published 27 October 2015