Press release
Regulator to investigate finances at Doncaster and Bassetlaw Hospitals over unplanned £12.6 million deficit
Monitor has opened an investigation at Doncaster and Bassetlaw Hospitals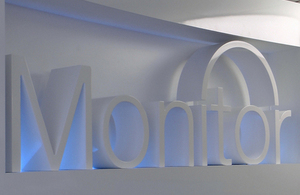 Monitor has opened an investigation at Doncaster and Bassetlaw Hospitals NHS Foundation Trust after the organisation reported a significant deterioration in its finances.
The latest financial data supplied by Doncaster and Bassetlaw shows the trust is currently running a £12.6 million deficit. Monitor is concerned that the trust may record a large loss for 2015-16 instead of the £2.2m surplus it had previously predicted.
Monitor is also concerned that the scale of deterioration in Doncaster and Bassetlaw's financial position may force the trust to apply for additional funding support in the future.
The regulator's in-depth investigation will seek to understand how and why this situation has arisen while also exploring possible solutions.
Monitor will examine the state of the trust's finances; assess the strength of its financial management; and ways of improving its long-term financial sustainability.
Paul Chandler, Regional Director at Monitor, said:
People are relying on Doncaster and Bassetlaw to provide them with high quality healthcare now and in the future. Therefore, we need to make sure the trust can do this in a sustainable way and within its budget.

We have launched this investigation to find out more about the financial situation at the trust and to establish what can be done to improve things.
Monitor will announce the outcome of its investigation in due course.
Published 30 October 2015