Press release
Regulator sets up team to tackle billion pound agency black hole
The health sector regulator has set up a team of experts to reduce the amount of money the NHS is spending on agency staff.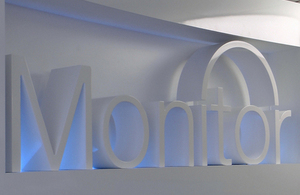 Monitor figures show spending on temporary staff in the NHS rose by 29% to £2.4 billion in 2013-14. A recent report to Monitor's board suggested that foundation trusts spent over double (£1.8 billion versus £766 million) what they had originally planned on contract and agency staff.
The team has been set up to run an initial three-month trial at 3 foundation trusts. Support will include action planning that will help foundation trusts deliver savings, and a diagnostic tool that will identify weaknesses in how trusts are managing their staffing. There are also a series of workshops designed to spread best practice within the NHS.
If the trial is successful (by the end of August 2015) the regulator will consider the appointment of a team of experts on a permanent basis.
This announcement follows the establishment of Monitor's Provider Sustainability Directorate which aims to develop a pool of expertise to support foundation trusts. This includes bringing in-house much of the work currently done for the regulator by external suppliers in the fields of provider sustainability and solutions development (also known as contingency planning).
David Bennett, Chief Executive of Monitor, said:
One of the biggest short term financial challenges the NHS faces is to reduce the use of agency and temporary staff.

We are offering practical help to foundation trusts who are struggling to reduce their agency bills, building on the letter I recently sent chief executives asking them to limit their spend on temporary staff.
Published 26 June 2015