News story
Regulator further strengthens clinical team
Health sector regulator Monitor has strengthened its Patient and Clinical Engagement team by appointing former surgeon and Clinical Director Stan Silverman as Deputy Medical Director.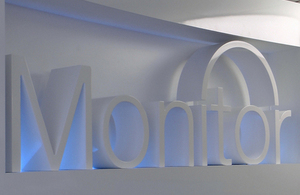 Mr Silverman joins Monitor from the NHS Trust Development Authority (NHS TDA) where he also held the post of Deputy Medical Director. Prior to his work at the NHS TDA, Mr Silverman had been Medical Director for the West Midlands Strategic Health Authority and Associate Medical Director for the Midlands and East Strategic Health Authority.
Mr Silverman worked clinically until 2013 as a Consultant Vascular Surgeon at a number of hospitals in the Birmingham area.
The regulator also recently appointed Dr Ruth May – a former NHS theatre sister and Chief Nurse – as Nursing Director as part of moves by the regulator to bring additional clinical input into regulatory decision making.
The Deputy Medical Director complements the clinical advice provided by Professor Hugo Mascie-Taylor, Monitor's Medical Director and Executive Director of Patient and Clinical Engagement.
Professor Mascie-Taylor said:
Stan's experience both as a surgeon and as a Medical Director in regional and national bodies will be a real asset to Monitor as we work to help the NHS deliver better services to patients at the same time as living within its means. I welcome him and look forward to working with him.
Stan Silverman said:
I'm really looking forward to joining Monitor. At the NHS Trust Development Authority, I've seen first hand the challenge the NHS faces. I'm looking forward to getting stuck in to help Monitor help the NHS deliver the change needed.
Published 16 March 2015