Press release
Regulator closes investigation into finances at Gateshead Health NHS Foundation Trust
Gateshead Health NHS Foundation Trust is no longer under investigation by Monitor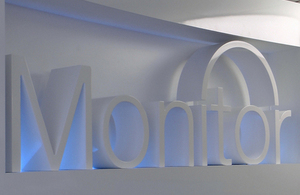 Monitor has closed its investigation at Gateshead Health NHS Foundation Trust as the organisation is making steady progress on improving its financial sustainability.
The health regulator launched its investigation in March 2015 to understand why the trust's finances had deteriorated and what needed to be done to fix them.
As a result of the investigation, the trust has taken prompt action to address the financial situation and developed a recovery plan to ensure that it remains financially sustainable and can continue to deliver quality care for patients.
The positive steps taken by the trust include the appointment of a new Finance Director and Turnaround Advisor.
After reviewing the evidence, Monitor has decided that no further formal regulatory action is needed at this time. The trust will now be required to deliver its improved financial plans and to follow other financial guidelines, such as those reducing spending on agency staff and management consultants.
Paul Chandler, Regional Director at Monitor, said:
It's good news for patients in Tyne and Wear that Gateshead Health NHS Foundation Trust has made significant improvements without the need for formal regulatory action by Monitor. The trust has taken positive steps towards ensuring long-term financial sustainability.

We welcome the prompt action it has taken to improve its financial management and the progress that has been made to reduce its deficit.
The regulator will continue to monitor the trust's performance to ensure that it continues to improve its long-term financial sustainability.
Published 30 October 2015