Regulation of foods for young children to be simplified
The Department is publishing responses received to the public consultation, which ended on 30 September 2011, to gather views of interested …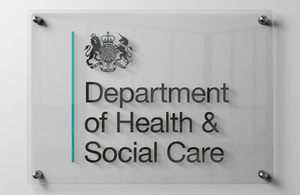 The Department is publishing responses received to the public consultation, which ended on 30 September 2011, to gather views of interested parties on the EU Commission's proposal to simplify and clarify the rules that apply to products previously regulated as PARNUTS or 'dietetic foods'.
In total 47 responses were received: 25 from industry, 4 from consumer organisations, 5 from health professional bodies, 5 from individuals and 8 from local Government.
Following the Government's consultation, discussions with interested parties and their written responses to the consultation exercise have informed policy decisions on this proposal. Overall the Government is in agreement with interested parties that the proposal represents a good solution to resolve the current confusion in defining a PARNUT food and reduce the regulatory burden in this area.
Read the responses to this consultation
Read the Original consultation
Published 19 March 2012