World news story
Regional Prosperity Fund LatAm: call for proposals 2015/2016
The call for bids for the Regional Prosperity Fund LatAm is now open. Eligible countries are Chile, Colombia, Costa Rica, Panama, and Peru.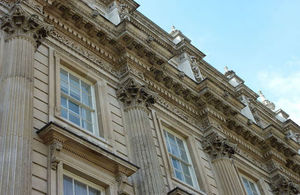 The Foreign & Commonwealth Office's programme funds seek to create real, measurable outcomes in support of the FCO's policy goals. Since 2011, the Prosperity Fund has supported the FCO's Prosperity Priority on opening markets, ensuring access to resources, and promoting sustainable global growth, mainly in the emerging powers.
The Latin America Prosperity Fund aims to create the conditions for global growth, focussing on four thematic areas:
Openness: Promoting transparency; national structural economic reform; and a strong, rules-based international economic system. Promoting British companies in Latin America by reducing trade barriers and bureaucracy and improving the business environment.
Sustainability: Promoting low carbon energy and resilient energy markets; use of science and innovation as solutions to global challenges; and solutions to more sustainable urban development.
Opportunity: Creating opportunities through international partnerships in education, science and research; and promoting innovation as a driver of growth.
Reputation: Promoting the UK as a creative and trustworthy partner; and a world-class destination for business and study.
Both, regional/ multi-country and national applications for funding will be considered. Mechanisms for actively share outcomes more widely to gain further impact are encouraged. For non eligible Lat Am Prosperity Fund (PF) countries there may be opportunity for self-funded participation at a PF funded conferences/seminars, but please contact the relevant Embassy for further information.
Regional/ multi-country bids are understood as follows: a project that includes impacts in two or more countries OR; a project in one country that not only clearly shows how it can be replicated in the region but has activities designed to take that forward in some way. * A regional bid must be run from one of the target markets and have the support of all the relevant embassies.
How to Bid?
The Latin America Prosperity Fund looks for practical and high-impact interventions, proposals must clearly be a catalyst to transformational changes in public policy and practice in target countries and/or their behaviour in global flora. Proposals focussing purely on research, analysis, reports, seminars or workshops will not be relevant unless they lead to specific and measurable action or behavioural change.
Concept bids should be submitted via the relevant Embassy in the principal country of your project proposal, copying the Regional Prosperity Fund email, and include evidence of support from Host Government, supporting letter, cash or in-kind support. The deadline for submission of concept bids is Friday 12 December
The bidding process is run in two stages: concept and full bid. Only bids approved through the concept stage will be considered for full bids. Implementers will be advised if a concept bid has been accepted and called to present a full bid.
What to Include in the Bid Form?
Overview of project
Strategic fit to the Latin America Prosperity Fund Objectives
How the project will lead to transformational change (outline impact and main changes that the project will impulse)
Rationale for project – Including why the project should take place now
Why UK is the partner of choice for such project? This might be due to profiling UK commercial or policy expertise, replicating/adapting a British policy, experience of British implementer, link to highest UK policy priority.
Support from Host Government
Communication Strategy
Sustainability once the Prosperity Fund project has been completed
Demonstrate with supporting evidence that relevant Country Government Ministry (ies) have been consulted and are supportive of the proposal. Or if they have not, the bid should explain how the project has sufficient buy-in from the necessary stakeholders to deliver the expected outcomes
Demonstrate that local partnerships are already established.
About Budget
Project proposals must be presented along with a detailed project budget. FCO Project Management Procedures require the delivery of the budget using the Activity Based Budget form. Budgets should list the activities needed to deliver the outcomes (results) of the project. Outcomes should be aimed at promoting transformational change. See an example of an Activity Based Budget.
Priorities For Fiscal Year April 2015-March 2016
The main priorities that the current call for bids is seeking are:
Openness
Promote competitive markets and competition policies (e.g. tackling Collusion in Public Procurement)
High-Level Reporting Mechanism (HLRM) for Accusations of Corruption and Bribery
Fraud risk management initiatives for legislation
Support the development of anti-bribery/corruption legislation (promoting UK Anti-Bribery Act) and the ability to prosecute those crimes
Enhance Transparency, particularly in the extractive industries
Support regulation/legislation for competitive productive sectors (e.g. mining)
Generation of fiscal regulations for competitive markets.
Public private partnerships PPPs (promoting using the UK PFI model) in the infrastructure, education, health and justice sectors
Capacity building specifically around developing financing options and programme management expertise for major infrastructure projects
Promote open government initiatives
Infrastructure and technology for economic growth and enhance competitiveness and development transformation
Management of 'big data' to solve key urban challenges in developing country contexts
Policy or programmes that make private sector and academia work together in Technology Transfer and Property Rights
Sustainability
Support creation of Green Growth policies through latest evidence (as the New Climate Economy) to demonstrate the wider economic case and co-benefits of climate action
Urban sustainable development initiatives including:
Low carbon transport policies (reduction in congestion, car use reduction strategies, etc.)
Low carbon buildings (creation of urban codes, building certifications –including promotion of BREEAM criteria in regulation)
Master-planning and urban design for transport and buildings
Integrated public transport systems
Activities that enhance the Future Cities Initiative
Waste and water management programmes
Generation of clean energy solutions (eg. up scaling of renewable energies and renewables finance policies)
Energy efficiency in infrastructure, SMEs and productive sectors –development of policy and regulation tools contributing for open markets
Domestic climate change legislation to support a global climate deal to be reached in Paris 2015
Energy security and competitiveness in the energy sector
Opportunity and Reputation
Projects will be particularly welcome across the region on the above criteria. Bids can include input regarding reputation and opportunity objectives; bids that relate to one criteria can include elements of others.
Timetable
| | |
| --- | --- |
| First Bidding Round Timeline FY 2015-2016 |   |
| Dates | Activity |
| Week of 11 November 2014 | Announce request for submission of Concept Bids |
| 12 December | Deadline for Implementers to submit Concept Bids to Programme Team |
| 15 December – 09 January | Regional Programme Team and Posts review Concept Bids |
| 12 January | Internal (Virtual) Programme Board Meeting |
| 13 January | Regional Programme Team notification to Implementers announcing results of Concept Bids |
| 10 February 2015 | Deadline for Implementers to submit Full Bids (including a final Activity Based Budget) |
| 11 – 17 February | Regional Programme Team at Post reviews Full Bids in close contact with Posts |
| 18 February | Regional Programme Team finalizes full bids review and sends to Latin America Programme Board for Appraisal Preparation |
| 24 February | Regional Programme Board (Latin America) meets Virtually |
| 27 February | Programme Team notification to Implementers announcing results of first bidding round |
| 2-31 March | Contracts and financial arrangements completed |
| 1 April 2015 | Planned Start of Projects |
Contacts
The project proposal in the Concept Bid form (including an Activity Based Budget) should be submitted in English with the title "Prosperity Fund 2014: XXX name of the implementer – XXX Country", to both the appropriate Embassy contact listed below for where the project will take place, and cc'd to Regional Mail prosperityfund.latam@fco.gov.uk
Documents for Downloading
Concept Bid(MS Word Document, 56KB) Concept Bid
How to complete Concept Bid (MS Word Document, 58.4KB How to complete Concept Bid
Activity Based Budget (MS Excel Spreadsheet, 52.5KB) Activity Based Budget
If interested in knowing more about value for money, kind of projects funded and other elegibility criteria, please access the
for Latin America.
Published 13 November 2014