Reforming Britain's health and safety regime to put common sense back
Health and safety regulation will focus on high hazard sites and tackling rogue employers and consultants.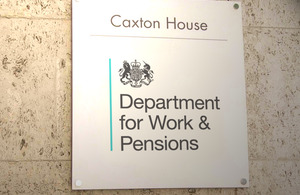 Health and safety regulation will focus on high hazard sites and tackling rogue employers and consultants, not tying up the vast majority of Britain's businesses in unnecessary red tape and regulations.  A package of changes to Britain's health and safety system, announced by Employment Minister Chris Grayling today, is designed to support the Government's growth agenda and to ease the regulatory burdens on business.
Under the plans:
Responsible employers will no longer face automatic health and safety inspections. Instead health and safety inspectors are being instructed to concentrate their efforts on high risk locations, like major energy facilities, and on rogue employers who are putting the safety of their staff and the public at risk. This measure will cut the number of inspections carried out in the UK by at least a third. Rogue employers who endanger public and employee safety will also have to pay for the costs of the investigation into their activities.
Ministers are taking steps to eliminate "cowboy" health and safety consultants who are unqualified but are responsible for many of Britain's most inappropriate health and safety recommendations. A new register of qualified consultants will be made available to businesses, and those who are untrained or give false advice will be excluded from the approved list.
The Government is also launching a review of all existing health and safety law with a view to scrapping measures that are not needed and put an unnecessary burden on business. The review will be chaired by a leading risk management specialist, Professor Ragnar E Lofstedt, of King's College London and will publish its findings in the autumn.
A new online package, Health and Safety Made Simple, will help small and low risk employers find all the help they need in one place to achieve a basic and bureaucracy-free level of health and safety management in their workplaces.
Speaking at a round table event with key players from the health and safety industry, Chris Grayling said:
Of course it is right to protect employees in the workplace, but Britain's health and safety culture is also stifling business and holding back economic growth. The purpose of health and safety regulation is to protect people at work and rightly so. But we need common sense at the heart of the system, and these measures will help root out the needless burden of bureaucracy.

This will help us make Britain a more growth focused, entrepreneurial nation.  By reducing unnecessary red tape we can encourage businesses to come and invest in the UK, creating jobs and opportunities when we need them most.
Health and Safety Executive (HSE) Chair Judith Hackitt said:
HSE remains focused on preventing death, serious injury and ill health to those at work and those affected by work activities. With even better targeting of our activities we will further help small businesses to understand what they need to do. This will enable us to give the highest level of attention to those areas with the potential to cause most harm and where we can have the greatest impact.
HSE Board Member David Gartside said:
The continuing focus on the major hazard industries is essential. Strategically important to the country, they have made good progress in building greater awareness and commitment to process safety. However, much further effort is required, whether to meet the challenges of ageing assets in certain sectors or enabling emerging technologies in others.
HSE Board Member Frances Outram said:
We believe that Health and Safety Made Simple together with the introduction of short, easy to use online risk assessments provides small businesses with the guidance and tools to help keep their employees safe whilst at the same time keeping the level of form filling, bureaucracy and cost to a minimum.
HSE Board Member Paul Kenny said:
The primary function of health and safety laws and their enforcement is a simple one; to stop people being killed or injured by irresponsible and illegal behaviour. It is vital we seize back the legitimacy of the fantastic work that HSE does. The time has come to re-establish the standards of advice employers can obtain and to stand up to those who undermine health and safety due to vested interests or basic ignorance.

By further targeting high risk industries and rogue employers the outcome will be more people going home safe and well at the end of the day and to change attitudes for the long-term.
Notes to Editors
The new framework, Good Health and safety, Good for Everyone, is available at: http://www.dwp.gov.uk/policy/health-and-safety
Professor Ragnar E Lofstedt is Professor of Risk Management and the Director of King's Centre for Risk Management, King's College London. He is also an adjunct Professor at the Harvard Center for Risk Analysis, Harvard School of Public Health and Adjunct Professor at the Department of Engineering and Public Policy, Carnegie Mellon University.  He is also a Visiting Professor at the Centre for Public Sector Research, Gothenburg University, Sweden.
Lord Young of Graffham's report, Common Sense, Common Safety     which examined the compensation culture and the impact of health and safety regulations on businesses and personal freedom was published on 15 October 2010.
The Government accepted all Lord Young's recommendations. An update on progress to date can be found on the DWP website at: http://www.dwp.gov.uk/policy/health-and-safety
More information on the HSE Board Members is available here: http://www.hse.gov.uk/aboutus/hseboard/biographies/board.htm
Published 21 March 2011