News story
Reform to Sports and Recreation Regulations
Results of the Sports & Recreation Red Tape Challenge theme announced.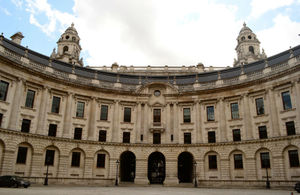 The Sports & Recreation Red Tape Challenge ran from March 2012 – May 2012, comments have been made on a range of regulations, along with helpful input from relevant bodies and sector champions.
Through the Red Tape Challenge, the Department for Culture, Media & Sport (DCMS) has identified 286 regulations to consult on. DCMS plans to scrap or improve 135 of these regulations following a vigorous process, representing a 47% reduction or improvement in the regulatory landscape
The reforms include:
Removing restrictions on social raffles, to make it easier for schools, clubs, pubs and other organisations raise money for good causes by the end of 2014.

Removing excessive bureaucracy around gaming machine permits, while ensuring necessary regulatory protections remain in 2014. Businesses will no longer be required to re-notify the authorities each time the licence holder changes.

Provide support for struggling businesses including pubs, clubs and family arcades by amending stake and prize limits for some categories of gaming machine.

Simplifying through consolidation Sports Ground safety regulation.

Scrapping a number of lapsed or redundant regulations.

Keeping 147 regulations, which are necessary, covering the export and return of cultural objects, planning in respect of ecclesiastical buildings and protection of wrecks and areas of archaeological importance. They also include regulations, which don't affect businesses, covering the governance and location of some museums.

Building on previous Red Tape Challenge reforms, including changes in June 2013 to entertainment licensing that are expected to reduce the licensing burden for plays, dance and indoor sport and plans on improving General Export License and Temporary Export Licenses, welcomed by museums and the art trade.
Further information
The comments received on the Sports & Recreation theme can be viewed by category (Sports, Gambling, National Lottery, and Other Cultural Regulations) here.
A list of the proposals for each of the regulations in the Sports & Recreation theme can be found here.
Join the Red Tape Challenge debate here.
More information on how the Red Tape Challenge works is available here.
Published 13 December 2013