Reform of flexible parental leave
Parents will be able to share parental leave and revolutionise their lives at work and home.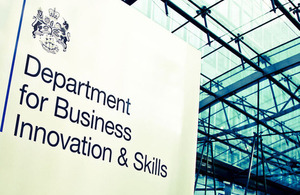 13 Nov 2012
---
---
Deputy Prime Minister Nick Clegg has announced reforms that will allow parents to share up to a year's leave after the birth of a child.
The Government plans to legislate on this next year, and will introduce the changes to flexible working in 2014 and to flexible parental leave in 2015. Under the new system, parents will be able to choose how they share the care of their child.
Employed mothers will still be entitled to 52 weeks of maternity leave. However, working parents will have much greater flexibility about how they 'mix and match' their leave. They may take it in turns or take it together, providing it is not more than 52 weeks in total.
Greater choice
Mothers will have to take at least the initial two weeks of leave after birth as a recovery period, but can then choose to end the maternity leave and the parents can opt to share the remaining leave. It will be up to both parents to decide how they share the remaining weeks. Nick Clegg welcomed the announcement, saying;
"Reform is long overdue and the changes we are making will shatter the perception that women have to be the primary care-givers.
"In the future, both mothers and fathers will be able to take control of how they balance those precious first months with their child and their careers."
"This is good news not only for parents and parents-to-be, but employers too who will benefit from a much more flexible and motivated workforce."
Engaged employees
Employers will benefit from being able to make the most of the entire talent pool that the increased flexibility allows.
Minister for Employment Relations, Jo Swinson, said:
"If we are to deliver sustainable, strong growth we need to get the best out of both men and women in the workforce.
"Current arrangements are old-fashioned, inflexible and gender-biased. People should have the right to choose how they balance their work and family commitments.
"These proposals bring good news for business - not least a more motivated and productive workforce. Employers will be able to recruit and retain staff from a wider pool of talent in turn helping to diversify our economy and drive growth.
"Extending the right to request flexible working will enable all employees to discuss flexible working with their employer, and move the discussion away from why the employee needs to work flexibly, and onto how flexible working will work for the business."
Links
Published 13 November 2012