News story
Redfern Inquiry published today
The Government today published the Redfern Inquiry into the analysis of human tissue taken from individuals who had worked in the nuclear industry…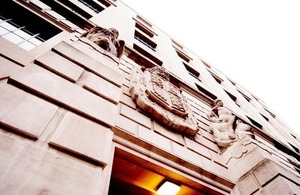 The Government today published the Redfern Inquiry into the analysis of human tissue taken from individuals who had worked in the nuclear industry.
The inquiry was set up in 2007 by the then Secretary of State for Trade and Industry, the Rt Hon Alistair Darling MP and undertaken by Michael Redfern QC. It looked at the processes and practices surrounding the analysis of human tissue that was carried out in UK nuclear facilities from 1955 to 1992.
In an Oral Statement to Parliament, The Rt Hon Chris Huhne MP, Secretary of State for Energy and Climate Change said:
"I would like to take this opportunity to express my heartfelt regret and to apologise to the families and relatives of those involved. I hope that the publication of today's Report goes some way toward providing the closure they deserve.
"The events described in the Inquiry should never have happened in the first place. We have learned the lessons of the past. The law on human tissue has been reviewed, and there is now a rigorous regulatory system in place, in which both the public and professionals have confidence.
"I would like to thank the chairman of the Inquiry, Mr Michael Redfern QC, for conducting the investigation. The Inquiry has also benefited from the support of the nuclear industry and other key stakeholders, who have cooperated fully".
---
Notes for editors
The Secretary of State's oral statement is available below.

The full documents published today are available from http://www.theredferninquiry.co.uk

A Redfern Inquiry helpline will be active from the afternoon of November 16th. The helpline has been set up to help people who think their relative may have been involved in one of the studies covered by the Redfern Inquiry. The telephone number is 0800 555 777 and minicom number is 0800 887 777. The helpline will be active from 4pm on Tuesday 16th November, initially for a two week period. However if the helpline receives heavy traffic we will consider extending the service to run for an additional two week period.

Contact details for media enquiries:
* Redfern Inquiry team - 07969 974298. 
* Department of Energy and Climate Change press office - 0300 068 5223 
* Department of Health press office - 020 7210 5221 
* Ministry of Justice press office - 0203 334 3536

Published 16 November 2010