Press release
Recovery boost for North Sea oil and gas through the 28th licensing round
The economy is set to receive a further boost as the Government opens the 28th licensing round.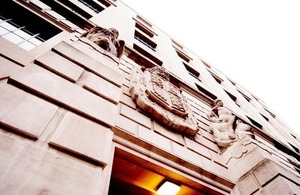 The economy is set to receive a further boost as the Government opens the 28th licensing round. Companies can now apply for new licences to drill for offshore oil and gas in the North Sea. Increasing recovery of UK oil and gas will enhance energy security, support thousands of jobs and provide billions in increased tax revenues. The UK oil and gas sector already supports around 350,000 jobs, and last year attracted a record £14 billion of capital expenditure as well as supplying around half of the UK's primary energy demand.
Energy Minister Michael Fallon said: "There continues to be extremely high level of interest in North Sea oil and gas, which is unsurprising when there could be as many as 20 billion barrels of oil still buried deep within the seabed. This new round of drilling for offshore oil and gas will help boost growth, energy security, and jobs in the UK."
This latest licensing round supports the efforts of Government and industry's joint Oil and Gas Industrial Strategy, which is working to secure future decades of investment and production in the North Sea.
The previous 27th Licensing saw a record number of licences awarded, including 21 new entrants, and the level of interest demonstrates the continuing attractiveness of the UK's oil and gas resources. There are now over 50 companies at work in the North Sea.
Last year 36 offshore projects, with an associated capex of over £9 billion, were approved, which provide tax revenues of £6.5 billion on production and a further £5 billion through the wider supply-chain in corporate and payroll taxes.
Notes to editors
DECC's plan to offer licences for offshore oil and gas exploration and production through further licensing was the subject of a Strategic Environmental Assessment (SEA) completed in 2011 and the Environmental Report can be viewed on GOV.UK
Applications will need to be submitted by 25th April 2014.
Regional specific detail
Employment is spread across the UK comprising:
Scotland – 45 per cent

South East England – 21 per cent

North West England – 6 per cent

West Midlands – 5 per cent
There are distinct clusters of high employment within the industry around the UK, with the Aberdeenshire area accounting for around 39% of the total employment. The other regions with sizable employment levels are East of England 5%, North West England 6%, and London and the South East 21%.
The sector offers highly skilled and qualified opportunities for young people and also for those looking to change career from other industries. Current forecasts for the next 5 years show there will be a requirement for an additional 15,000 employees.
The Oil and Gas Industrial strategy that was published last year includes an action to identify and address any skills gap so that the industry has the right expertise and adequate skills for the future both as a major producing region and as an international services centre.
Published 24 January 2014