Press release
Record tourism figures for 2014 as overseas visitors flock to experience the best of Britain
Tourism Minister Helen Grant praises boom in visitors to UK.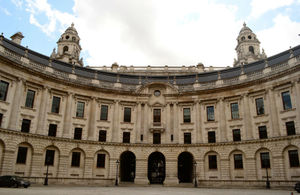 The UK welcomed a record number of international tourists in 2014 who spent £21.7 billion which Tourism Minister Helen Grant said showed that the government's "tourism strategy is working."
According to the Office of National Statistics, overseas visitors made 34.8 million trips to the UK last year, an increase of 6% on the 2013 total with spend up 3 per cent.
Of these visits, 3.69 million were North American visitors and 25.83 million were Europeans – a rise of 4% and 7% respectively.
Tourism Minister Helen Grant said:
I am delighted that tourists from overseas are coming to our country in record numbers, spending more and enjoying the very best of Britain.
It confirms that our tourism strategy is working and highlights the important role the industry plays in the Government's long-term economic plan. I will continue to work hard with the sector to encourage tourists to visit all parts of the country to further boost local growth and jobs.
VisitBritain chief executive Sally Balcombe said:
Inbound tourism is increasing year after year, with Britain now achieving its second consecutive annual record, with further growth forecast for 2015.
The marketplace for global tourism is getting tougher, but the Government's GREAT (advertising) campaign and our successful global marketing activity has meant that tourism is increasingly becoming an essential part of the wider success of our economy.
Published 12 February 2015