Recommendations for future of British film revealed
Independent review of film policy published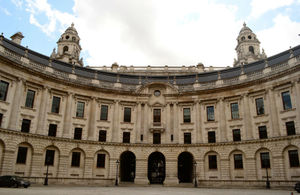 A new approach to film education in British schools and financial incentives to encourage early collaboration between producers and distributors are among the recommendations of a report published today.
"A Future for British Film - it begins with the audience", published by an independent review panel chaired by Lord Chris Smith, was commissioned last year by Culture Minister Ed Vaizey and has looked at how to ensure film is a sector which plays a full role in driving growth.
The audience has been placed at the heart of the review, and today's recommendations aim to maximise audience access to films of every kind.
"Golden period of film"
"British film is going through a golden period," Lord Smith said. "A run of British-made and British-based movies has been taking audiences around the world by storm.  But we cannot be complacent - this review highlights the things that the BFI, Government and industry can do to ensure that we continue to build on recent successes. British film is in prime position to make a major contribution to the growth of the UK's economy, to the development of attractive and fulfilling careers for young people, and to the creation of job opportunities across the country."
The report contains 56 recommendations to Government, industry and the British Film Institute (BFI) including:
a new programme to bring film education into every school, giving every pupil the chance to see, understand and learn about British film;
a call for the major broadcasters to invest more in the screening, acquisition and production of independent British film;
incentives ensuring a more collaborative approach between producers, directors and distributors which in turn will facilitate financing of projects;
a strong commitment to combat piracy and illegal exploitation of intellectual property;
a scheme to bring digital screens and projectors to village and community halls across the country.
Mr Vaizey said: "I am committed to creating a more stable and financially sustainable industry and I thank Chris Smith and the panel for the huge amount of work that has gone into preparing this report. I know the panel has worked very closely with representatives from the entire film community and I look forward to examining what the report recommends."
Further information
Published 16 January 2012