Realistic casualty drills prepare helicopter force for Afghanistan
To prepare for operations in Afghanistan the Commando Helicopter Force (CHF) have been conducting battlefield casualty drills using state-of-the-art special effects to make the training as realistic as possible.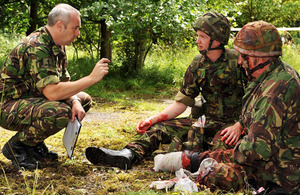 Based at Royal Naval Air Station Yeovilton in Somerset, the CHF provides battlefield helicopter support as part of ongoing operations in the Helmand region of Afghanistan.
In preparation for this, personnel attend a three-day course run by the CHF medical section which consists of time in the classroom and practical training, enabling them to use a variety of proven techniques, skills and equipment.
The course differs from routine first aid training as it is specific to the type of potential injuries experienced in today's modern conflicts.
Injuries are often in unsafe environments, with limited access to further medical expertise and with limited equipment that can be carried by Service personnel on foot. This new approach to medical training has saved countless lives in-theatre and enabled those injured to be transported to the next level of medical care.
The final day of the course takes place under intense field conditions where the expertise of CHF medical staff and the CHF's military training unit are brought together to provide casualty scenarios with 'wounded' soldiers using battlefield simulations, blank ammunition and smoke.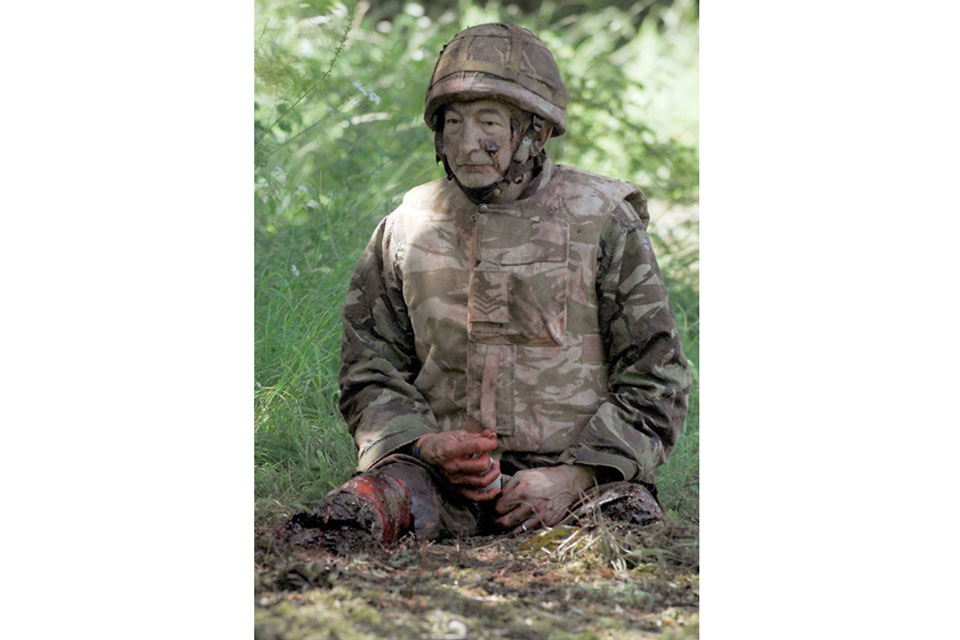 This testing phase is about putting the sailors and Royal Marines under stress in simulated worse-case scenarios.
It is clear from the reactions of the students that the realism provided concentrates the mind. Recent courses have provided a further twist for the trainees with the addition of an organisation called Amputees in Action.
The use of real amputees, and the outstanding effects created by make-up artists, provide a previously unrealised level of realism to the course which results in individuals being trained to an extremely high standard of battlefield care.
Service personnel who attend the course provide exceptionally positive feedback on the usefulness of the testing final day with nothing but praise for the 'casualties' and the sense of realism they bring.
The success of CHF medical training is due to the skills and experience of the medical section and the military training unit and ensures that those qualified are able to provide 'good medicine in bad places'.
Published 24 September 2010