News story
Ration packs spiced up
Armed forces ration packs are being given a kick with the introduction of a new hot sauce, created by a former submariner.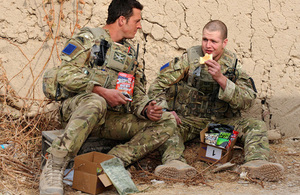 The makers of Hot Diggidy Dog pepper sauce will supply 75,000 bottles for the military's 24-hour ration packs as a result of a contract with Vestey Foods UK Ltd. Vestey are contracted by MOD to provide ration packs to our armed forces worldwide.
The order is the biggest ever for the small company that produces the sauce at its premises in Barry, south Wales, and the business has doubled in size as a result.
Founder and managing director of Hot Diggidy Dog, Simon Llewellyn, was a former submariner in the Royal Navy. He explains:
I lived and loved the armed forces for 11 years and so recognise the importance that food plays in morale. What began as experimentation using bags of dried chillies on board British nuclear submarines has now grown into a rapidly expanding business that, thanks to MOD, is fast becoming a household name.
The 1.6 million 24-hour ration packs issued by MOD every year are designed to give deployed military personnel the 4,000 calories they need daily to ensure they are at peak physical and mental fitness during long patrols or operations.
They include traditional favourites such as boiled sweets, baked beans and hot chocolate alongside newer items such as chicken tikka masala, chilli con carne and Oreo cookies. The 5-millilitre vial of Hot Diggidy Dog sauce is the first addition to the ration packs since 2010.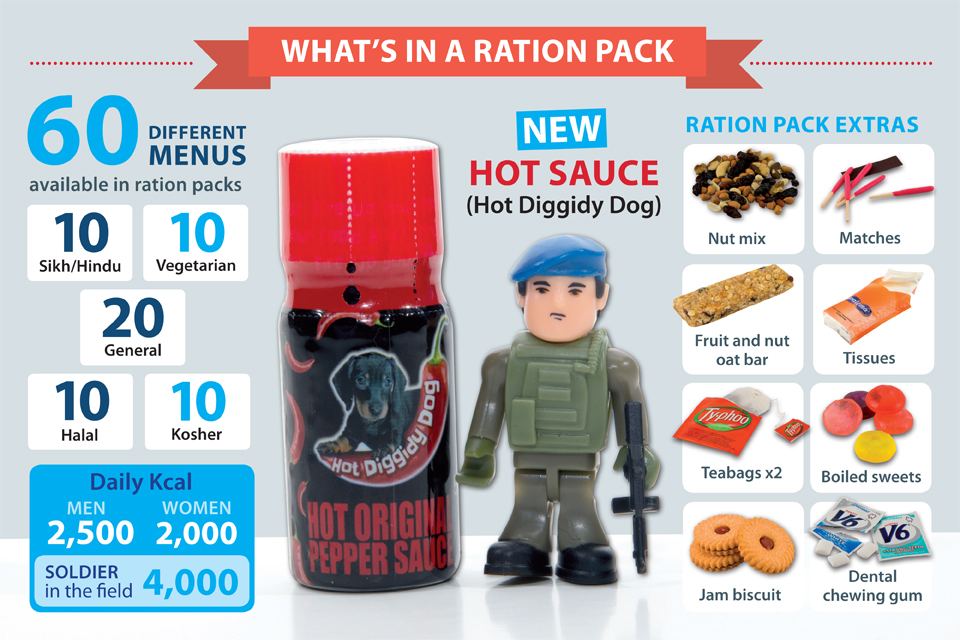 Published 27 May 2014
Last updated 28 May 2014
+ show all updates
Edited to include information on the contract with Vestey Foods.
First published.