Press release
Rathlin is granted permits for exploratory drilling site in East Yorkshire
Permits set out conditions to ensure the environment is protected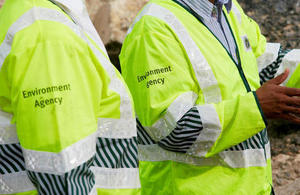 The Environment Agency has granted environmental permits to allow Rathlin to carry out exploratory drilling at a site in East Yorkshire.
The decision follows a rigorous assessment of Rathlin Energy UK Ltd's proposals, as well as all comments submitted during a public consultation.
The company is proposing to drill a well for conventional gas exploration, to burn any gas produced during the drilling or testing of the well in a flare, and to discharge clean surface water from the site. The company has not applied to carry out fracking, and the permits do not allow fracking to take place.
The permits set out the conditions that Rathlin must follow in order to protect groundwater, surface water and air quality and to ensure the safe storage, management and disposal of waste materials.
A spokesperson for the Environment Agency said:
After completing a thorough assessment of Rathlin's application and all of the responses to our public consultation, we are confident that these environmental permits set out the right conditions to ensure that people and the environment are protected.
We will stringently enforce the conditions of the permits to ensure that waste is managed properly and local water resources are protected.
Published 1 August 2016