News story
Rapid reaction reservists go into action
Airborne reservists have been training for their rapid reaction role within 16 Air Assault Brigade.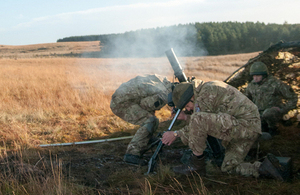 Black Jaguar is a no-nonsense training exercise run by Leeds based 4th Battalion The Parachute Regiment (4 PARA), the Para's Army Reserve battalion.
Last weekend, troops from the battalion's different companies in Edinburgh, Glasgow, London, Liverpool and Newcastle Upon Tyne converged on the rugged terrain of Otterburn in Northumbria to put their fighting skills to the test.
While the Para reservists conducted live firing training using machine-guns and mortars, the battlefield experience was made even more real with the support of a Chinook helicopter from Joint Helicopter Command.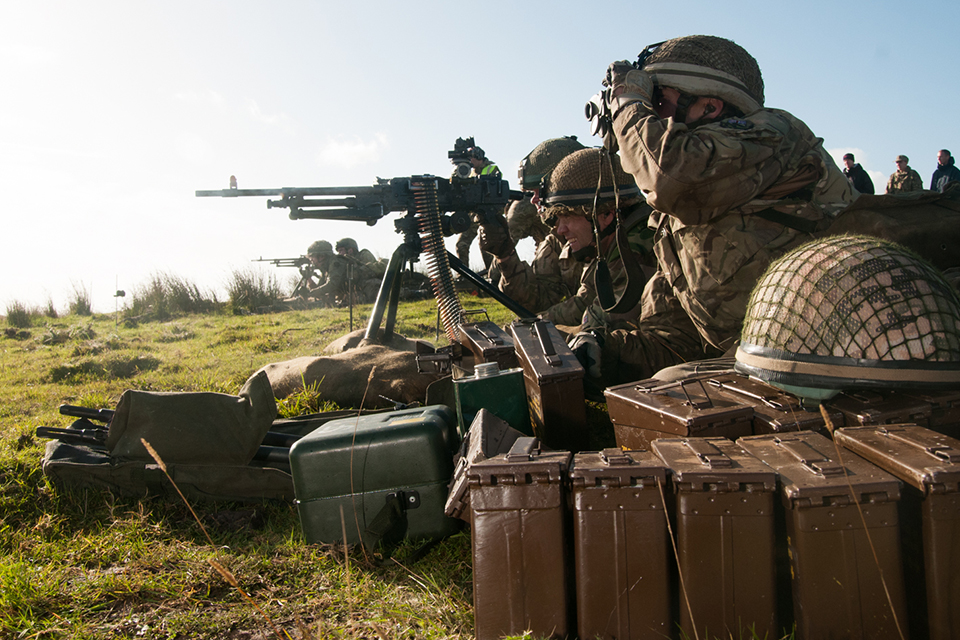 Training like this is vital for these reservists who must hone their skills as an element of the Army's very-high readiness formation, the Air Assault Task Force (AATF).
Because when the call comes, they must be prepared, in every sense of the word, to go anywhere in the world at short notice to carry out the full spectrum of operations from war-fighting right through to stabilization.
Lieutenant Colonel Giles Timms MC, 4 PARA's Commanding Officer, said:
Now that we have the same equipment as the regulars, it makes the training far more realistic. Some of our guys are on 5 days notice to move which, as a civilian, is a real challenge.

We are the only reserve infantry unit tasked with supporting 2 regular battalions at the same time. We pair with 2 and 3 PARA as they alternate between being the lead infantry unit in the AATF.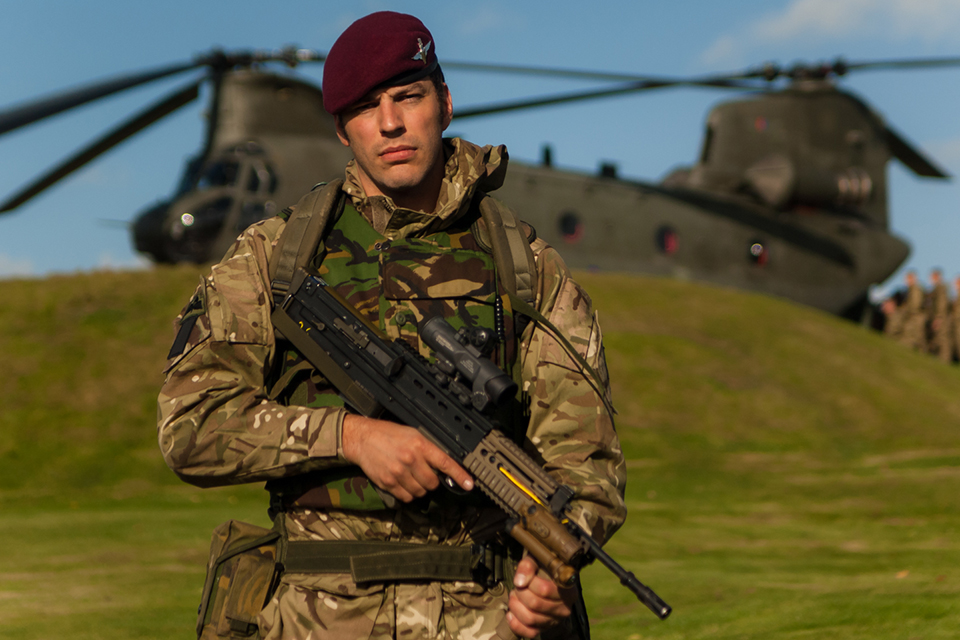 He continued:
We have to maintain our connections with the regular units because if they go anywhere, we'll go with them. For this exercise, we have gone right back to the basics.

We are making sure that the guys' specialist airborne infantry skills, weapon drills and ability to use the latest night vision equipment are up to scratch so they can operate side by side with their regular counterparts.
Among the soldiers taking part was Private Carl Toolan, a theatre technician from Salford who joined 4 PARA earlier this year.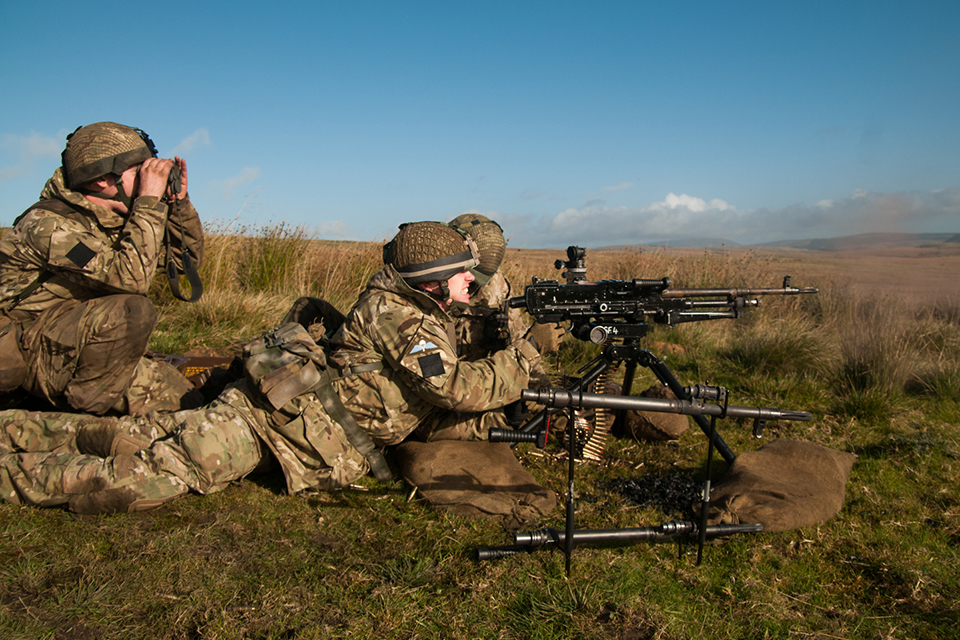 The 27-year-old said:
The challenge of the Paras was something I always wanted to do and 4 PARA's reputation appealed to me a lot. You're trained as a regular in your spare time so I've got the best of both worlds now – I work full time and I'm training to be a Para.
Published 24 October 2014