Press release
Randox Science Park hosts Secretary of State
James Brokenshire visited the world class facility as part of his Business Advisory Group meetings.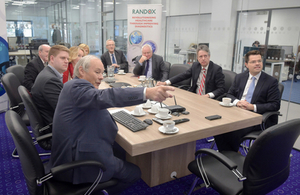 Secretary of State for Northern Ireland, Rt Hon James Brokenshire MP, today visited Randox, one of Northern Ireland's most successful global health diagnostic companies, at their new multi-million pound facility at Randox Science Park, in what was the former Masserene Barracks.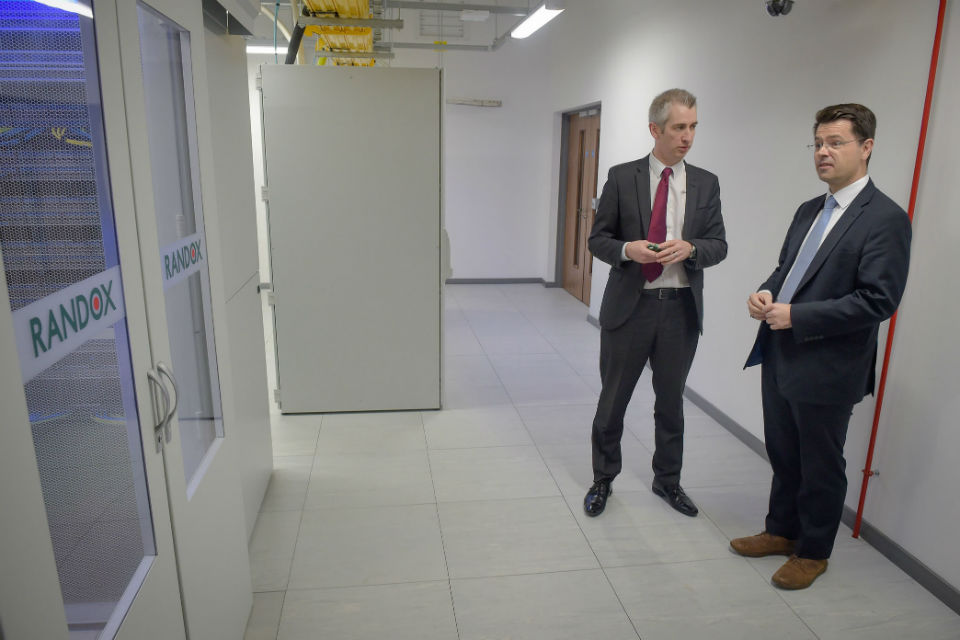 The visit was part of the Mr Brokenshire's recently established Business Advisory Group sectoral meetings, of which the Life Science sector is a key stakeholder. With four key manufacturing and research and development sites in Co Antrim, Co Donegal, India and the USA, more than 5% of the world's population receives medical diagnosis using Randox products each year, and the company exports over 95% of its products worldwide.
Following the visit, the Secretary of State said:
I was absolutely delighted to visit the very impressive facilities at the Randox Science Park, in what used to be Massereene Barracks. During my tour of the site, I was struck by the powerful symbolism of what used to be the defence estate of the old Northern Ireland to what has now been transformed into world class laboratories and life sciences facilities. This showcases Northern Ireland as a leading contributor in the world of knowledge economy, and this is an area which I am confident will continue to grow.
My visit here is to help re-affirm the Government's commitment to do whatever is needed to safeguard the economy and forge a new global role for ourselves as we leave the European Union. The UK Government remains committed to making this country the best place in Europe to own and grow a business and to building a stronger economy that works for everyone.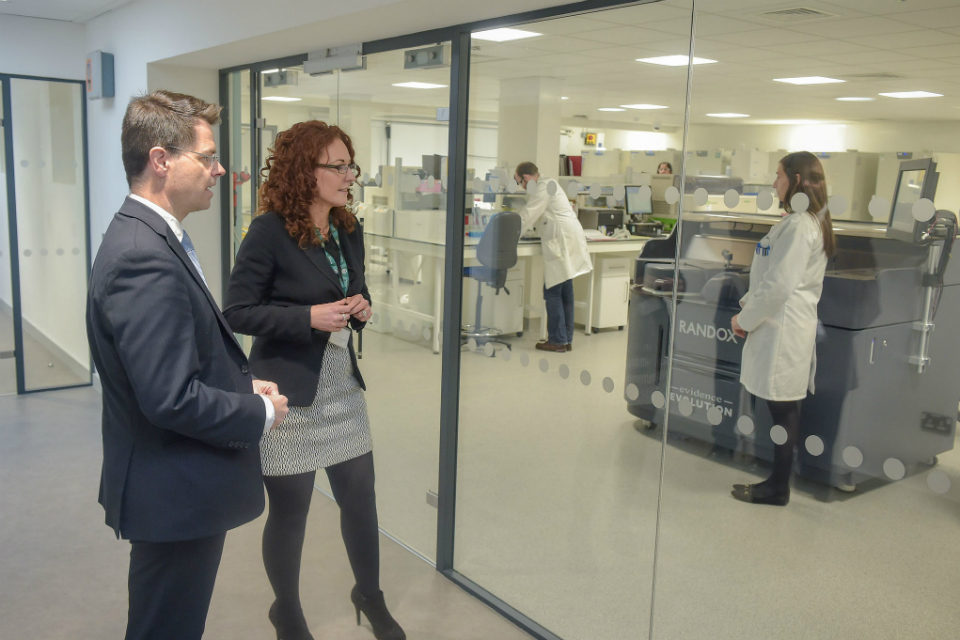 Dr Peter Fitzgerald, Managing Director of Randox, said:
We were delighted to welcome the Rt Hon James Brokenshire MP to our new Randox Science Park in Antrim, and we are encouraged by the Government's support for the creation of a positive business environment. Since 1982 we have championed Northern Ireland and the very talented people who work with us. Our commitment to a positive future is perfectly illustrated by the evolution of this site from former army barracks to state-of-the-art biotechnology hub.
As an innovation-led company, these revolutionary facilities are fundamental to enable us to develop more accurate and sensitive diagnostic capabilities and promote preventive healthcare globally. It will also contribute significantly to supporting the Northern Ireland economy with the creation of new jobs and increased exports. This is a significant investment, which markets not only a dynamic Randox to the world but also a positive Northern Ireland.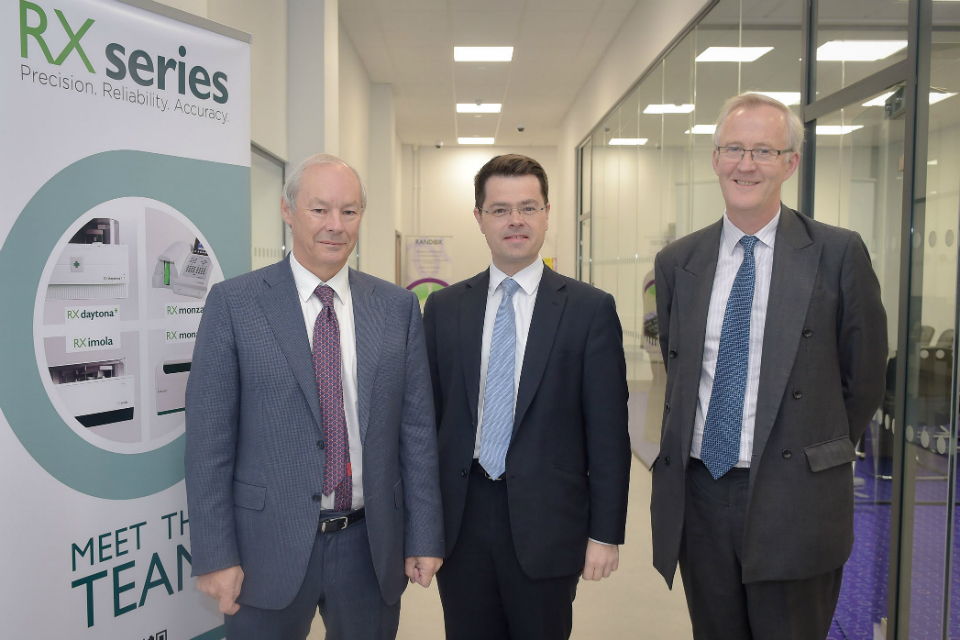 Published 21 November 2016