Rally racing in North and West Africa - know the risks
If you're taking part in cross country rallies through West or North Africa, you should be aware of the high risk of kidnapping or terrorist attacks.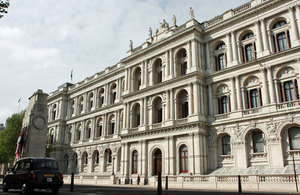 The threat of kidnap in Mauritania, Mali and Niger is very real. There has been a spate of hostage takings in the region recently and further kidnap attacks are likely. Some rallies have been cancelled or changed routes because of the risk. Al Qaeda in the Islamic Maghreb operates directly or through criminal gangs who carry out kidnappings on their behalf or pass on their kidnap victims for monetary gain.
You should read the travel advice for all relevant countries and our Rally racing page when planning your route. Particular care should be taken in remote regions and border areas. You should have confidence in your individual security arrangements and maintain a high level of vigilance.
The long-standing policy of the British Government is not to make substantive concessions to hostage takers. The British Government considers that paying ransoms and releasing prisoners increases the risk of further hostage taking.
You should also be aware that Western Sahara is a disputed territory and the UK regards its status as undetermined. There is no British diplomatic or consular presence in Western Sahara.
Published 9 November 2010