News story
Raising awareness on stalking
Key workers will learn how to better protect victims on National Stalking Awareness Day.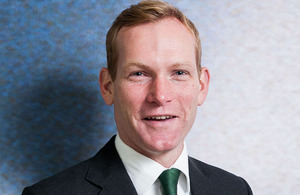 The Home Office is supporting a conference being held today to help frontline practitioners get to grips with two new stalking offences.
It comes after the law was changed in November to make stalking a specific crime in England and Wales for the first time.
Crime Prevention Minister Jeremy Browne said:
Stalking is an appalling crime that destroys lives. The impact on victims can be devastating and the government is doing all we can to make sure they are protected and do not have to live in fear.
We have created two new offences to send a clear message that stalking is a serious crime and that those responsible will be brought to justice. National Stalking Awareness Day is an important opportunity to show victims that support is available and that offenders will be punished.
One in six women stalked
The Crime Survey For England and Wales 2011/12 found that 18.3% of women and 10.4% of men have been stalked.
The new legislation is part of a range of government action to help victims, including funding the Suzy Lamplugh Trust to operate the National Stalking Helpline.
People working to tackle stalking will come together to discuss the new offences at a Home Office funded conference the Helpline are hosting on today's National Stalking Awareness Day.
They will discuss this year's theme of 'Know The Law, Use The Law', to help raise awareness of how the new legislation can be used to help victims.
Published 18 April 2013