News story
RAF's Olympics efforts commended
Seventeen personnel from across the RAF have been awarded for their outstanding contribution towards a safe and secure London Olympic Games.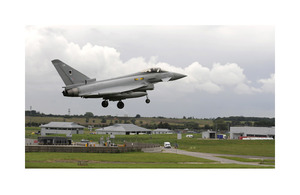 Chief of the Air Staff, Air Chief Marshal Sir Stephen Dalton, presented the awards and personally thanked more than 100 personnel for their professionalism, dedication and work supporting the London 2012 Games.
He said:
I am delighted to be at Royal Air Force High Wycombe today to thank personnel, from across the Service, for their work in support of a safe and secure London 2012 Games.
The Royal Air Force played a critical role in supporting this year's Olympics. In the air we provided air security for the Games whilst maintaining our operational commitments, including the protection of the entire UK airspace by the Quick Reaction Alert Force.
On the ground, Royal Air Force personnel, together with our sister Services, made a significant contribution to the overall success of the Olympics, performing security, support and ceremonial duties at the Games.
With the Olympics, Her Majesty The Queen's Diamond Jubilee and our round-the-clock operations, overseas and at home, I could not be more proud of the dedicated and professional young men and women of the Royal Air Force, and of course the families and friends that support them - well done and thank you all.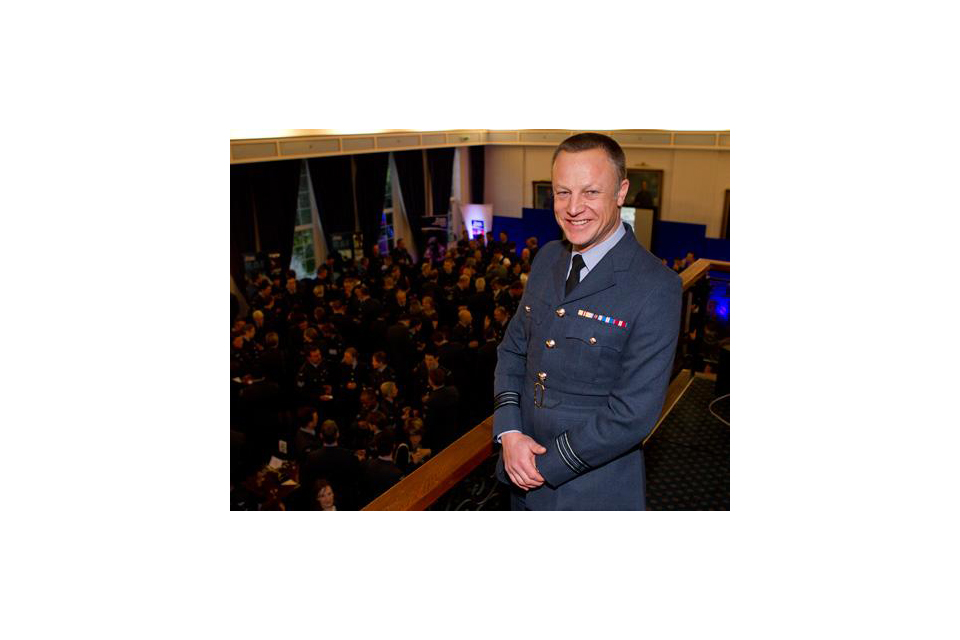 London 2012 was a hugely successful event, with Team GB sealing third position in the medal table and the whole of the UK gripped by Olympics fever.
One of those busy working behind the scenes was Squadron Leader Peter Robinson, Officer Commanding Training Squadron and Master Controller within the Control and Reporting Centre at RAF Boulmer. He said:
I feel surprised and honoured to be awarded an Air Component Commander's Commendation as I was just doing my job. Preparation for the Games was intense and we were doing simulated live training exercises from October 2011.
I really enjoyed the unique nature of the operation and the chance to shape the Air Surveillance and Control Systems Force Command tactics, techniques and procedures.
Moving closer to London, Senior Typhoon Operations Officer Flight Lieutenant Andrew Norris was on detachment from RAF Coningsby at RAF Northolt where a number of Typhoons were stationed during the Games.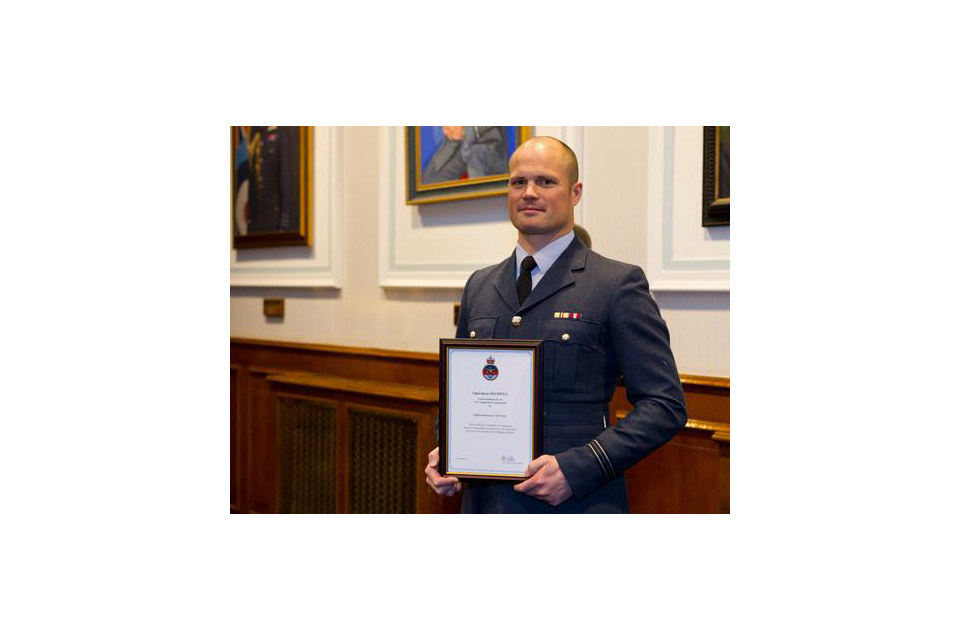 He said:
As the Typhoon Force maintains 24/7 'Quick Reaction Alert', ready to intercept hostile or suspicious aircraft, we had a solid foundation in order to understand the level of work required for us to integrate our effect into the wider Air Security Plan.
He added:
Ahead of the Games, planned exercises were hugely beneficial and there was a true Joint Force spirit as units helped each other to achieve a common goal.
I feel very humbled to be recognised for my part in this; I remember standing on the dispersal in between two Typhoons during the Olympics Opening Ceremony and watching the glow of fireworks from the Olympic Park over the London skyline - I won't ever forget that.
Published 30 November 2012