RAF woman helps Marines bring stabilisation to Helmand villages
Working with the Royal Marines during a recent operation to clear a key route in Helmand of improvised explosive devices (IEDs) was an RAF woman who is part of the Military Stabilisation Support Team (MSST).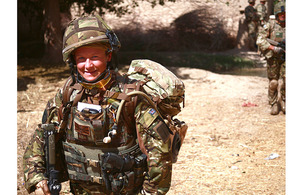 Earlier this month, Royal Marines from Juliet Company (J Coy), 42 Commando, cleared the route between Loy Mandeh village in northern Nad 'Ali district and Helmand's capital Lashkar Gah of 12 IEDs in Operation ZAMROD PAK 10.
Weighed down with her water, rations and more than 40kg of kit, Sergeant Karen Swallow joined the Marines on the week-long operation as once the routes are secured and opened up after IED clearance operations, it paves the way for 'hot' stabilisation, which is where she came in.
The role of MSST operators is to deploy in support of operations to meet locals and spot development opportunities. This can range from building small wells to providing clean, safe drinking water or scoping new clinic or school locations.
Sgt Swallow said:
The operation was really rewarding. The teams cleared 12 IEDs which means that the local people can once again use the route into the city to access schools, clinics and bazaars. Every day we made a little progress.
The men of 42 Commando Royal Marines (42 Cdo RM) benefit from women accompanying them on operations as they can engage with the local female population more easily.
Sergeant Major Andy Place from J Company, 42 Cdo RM, said:
This was the first time we've worked with Karen. She's very fit and gets on well with the guys, and was delicate and diplomatic when dealing with the local Afghans.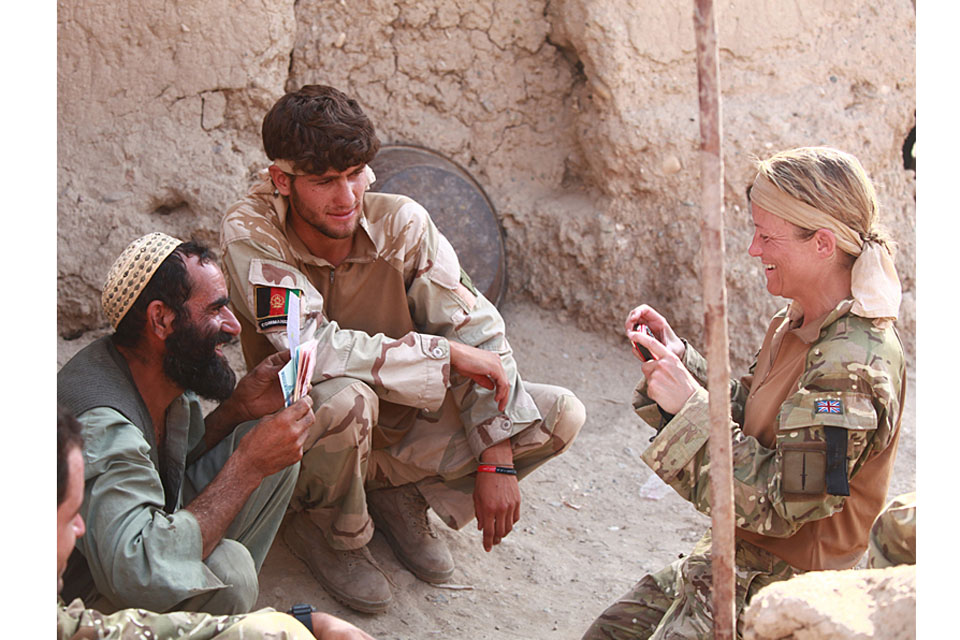 After more than 25 years serving with the RAF in places including Bosnia, the Falklands, Kuwait, Iraq and Northern Ireland, this was the first time Sgt Swallow had deployed on a ground operation.
Prior to her deployment, Sgt Swallow spent four months completing arduous infantry training and being put through a rigorous fitness regime.
This is what I've been itching to do," she said. "Putting all of the skills, drills and training into practice is a great feeling. The guys were brilliant and treated me like a sister.
Being the only female isn't a problem, you don't get treated any differently and muck in with all the guys," she added. "The only trouble comes when we have to cross ditches - being petite I need to take a bit more of a run-up.
I'm looking forward to heading out again, and I'll be first to volunteer for the next operation," she added.
After the mission, Sgt Swallow joined her team at Main Operating Base Price, reporting back with details of potential projects.
Major Aaron Fisher, Officer Commanding J Company, 42 Cdo RM, said:
Karen worked very well in our team and had a can-do attitude. We were glad to have her because she was key to the success of our mission. She did extraordinarily well considering it was her first time out.
Published 26 July 2011