RAF trains Tongan troops for Afghanistan
The first contingent of troops from the Tonga Defence Services who will soon join the RAF Regiment in Afghanistan are reaching the end of intensive pre-deployment training at RAF Honington in Suffolk.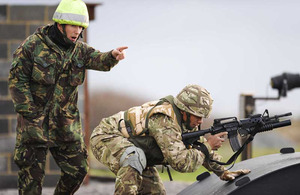 The Tongans, who will augment ISAF forces in Afghanistan, and in particular the RAF Regiment, have been under the instruction of the RAF Regiment's force protection experts at the regiment's Honington headquarters since their arrival in the UK in October.
Paying tribute to the 60 Tongan troops when they first arrived, Group Captain Nick Bray, the station's commander and the RAF force protection commander, said:
It is an honour for my instructors and I to have you here. We are proud to work beside you and have no doubt we will learn much from each other.
The RAF will train a total of 220 Tongan troops, which is approximately half the total Tongan military strength.
When the first troops deploy to Afghanistan in mid-December they will be under the command of the RAF Regiment's Force Protection Wing at Camp Bastion.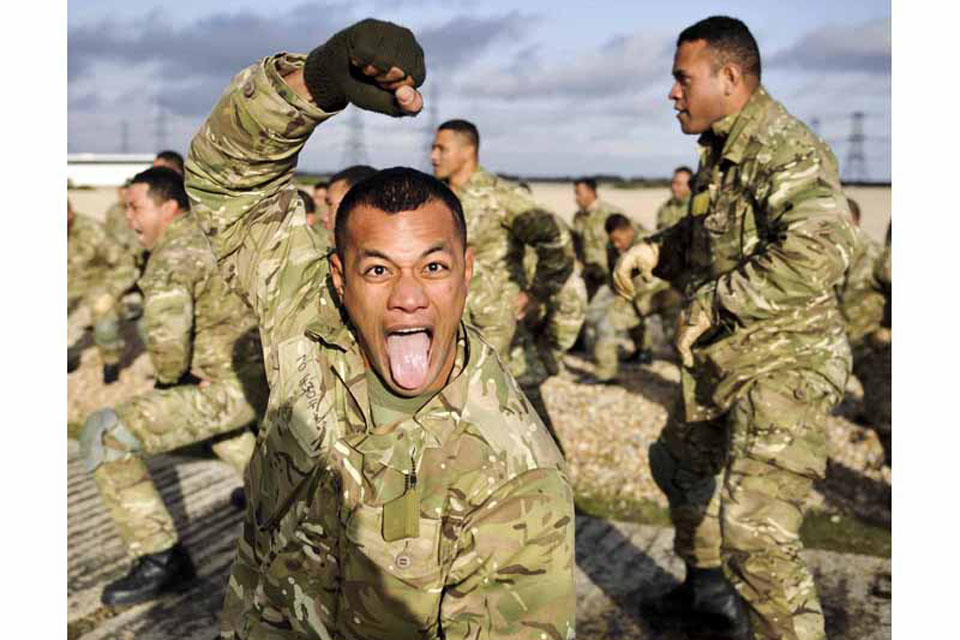 The Tongan deployment, which will cover the next two years, will provide a welcome uplift in force protection at Camp Bastion, the UK's largest military base in Afghanistan.
Tongan marine officer Lieutenant Tomaakino Tuitavuki was upbeat about the forthcoming deployment:
I feel confident to go to Afghanistan. I know that my family back home are supporting me and the rest of my soldiers and marines that I'm deploying with.
Squadron Leader Max Kroyer, part of the RAF training team, commented on the professionalism of the Tongan troops:
They came to us at a good standard," he said. "We're just bridging the gap and giving them a UK perspective. There are lots of things for them to take on and they are improving every day.
To emphasise their warrior heritage and enthusiasm for the coming mission the Tongans on occasion have performed during training their impressively fearsome war dance, the 'Sipi Tau'.
Lieutenant Tuitavuki explained the significance of the Sipi Tau:
The [New Zealand] Maoris call it the Haka but the Tongans call it the Sipi Tau. In the old days the warriors before they deployed had to show our king that they were confident enough to fight their enemies.
"When we perform the Sipi Tau we remember our values - loyalty to our king, integrity, and also courage and commitment to our job for our country. And even here in the UK to the monarchy and also the whole Armed Forces in Afghanistan; this is part of our culture that we like to share with everyone."
Published 30 November 2010